Despite all the obvious evidence that trash cans are disgusting, people still touch them. ​​​​​​​
With hands-free technology, iTouchless Trash Cans let you keep trash where it belongs (hint: it's not on your plate).
Trash cans that are gross are the perfect place to advertise trash cans that are not gross.
Where do the finest home chefs turn for inspiration? Pinterest!
Our promoted pins will let users download a DIY Dinner Menu (see below) to turn their home into a cute restaurant.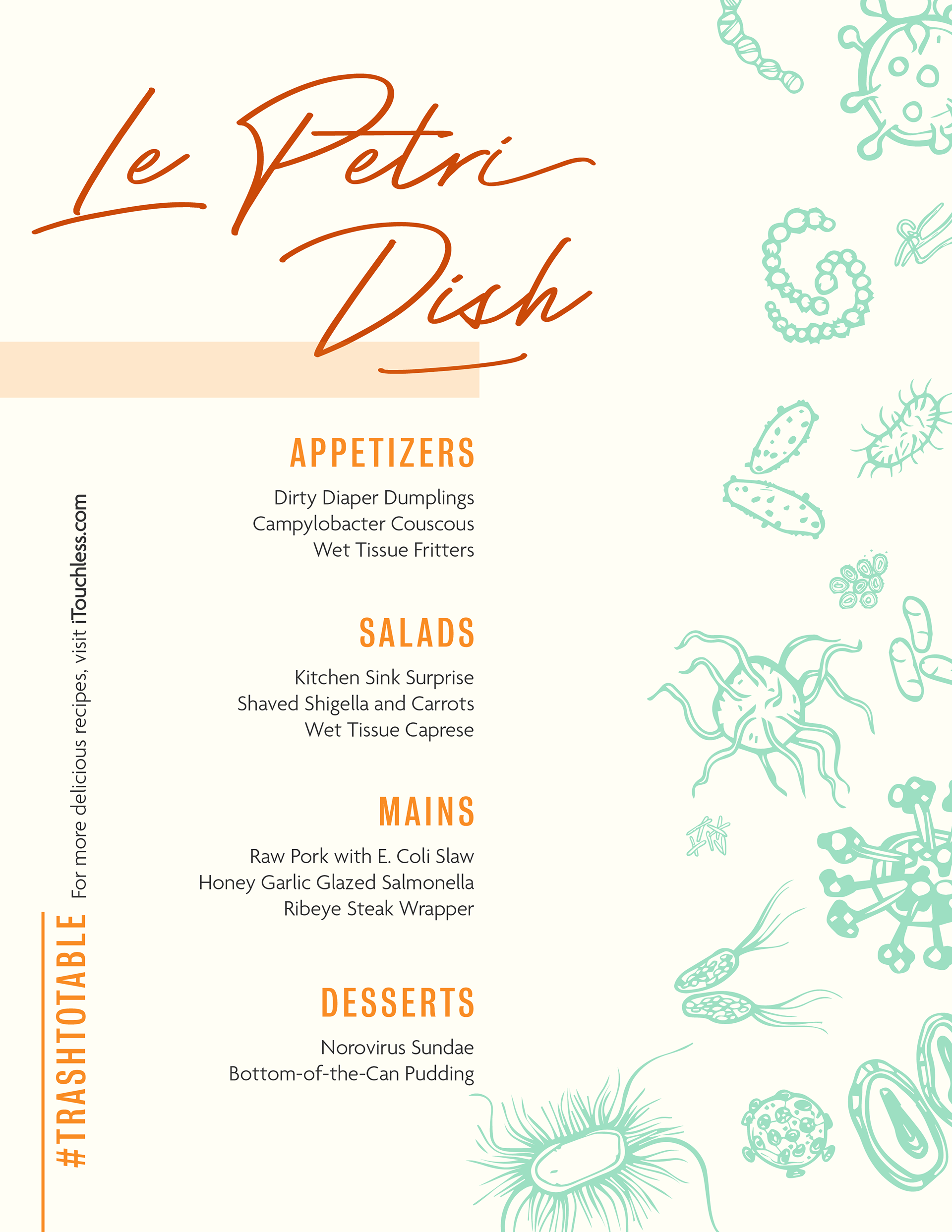 Tonight's Bacteria
​​​​​​​
If you love your regular old trash can, you'll love these tasty dishes.
on your way out...
​​​​​​​
We'll also give website-abandoners a free copy of our dinner menu so that they don't leave empty-handed.
We'll send free "Le Petri Dish" toy packages for people to build their own trash restaurants. Using #TrashToTable, we'll encourage them to post and fill everyone's social feeds with fresh garbage.
Teaming up with the culinary minds at "Tasty," we'll create cooking videos and recipes using their kitchen's grossest trash as the secret ingredient.
We'll post the recipes on social, turn the highlights into pre-roll, and use the full versions as feature content. 
If you like "Top Chef" and "Fear Factor," Netflix says it's a 100% match.
Slap a sticker somewhere germ-y to remind everyone that touching trash cans is grrrrooossss.
My Roles: Art Director, Writer, Designer
(also kinda a germaphobe)