SPEC WORK FOR
BLAZE PIZZA
concept / copy / art direction
INSIGHT
We love to be included. And we love pizza.
CONCEPT
Become Emblazened and join the secret society of Oven-lovers. Forging personal pizzas in only 180 seconds, our Oven is truly a miracle worthy of praise.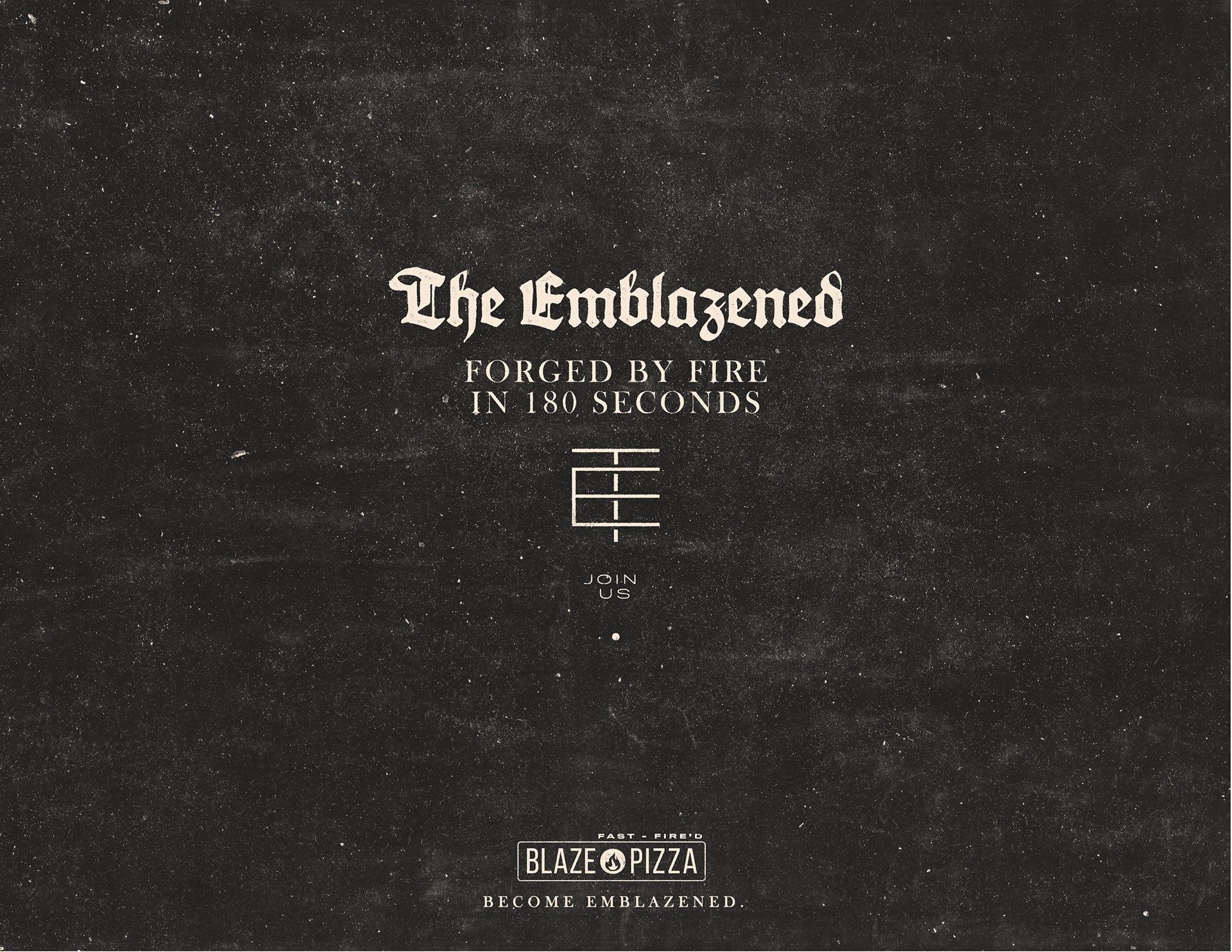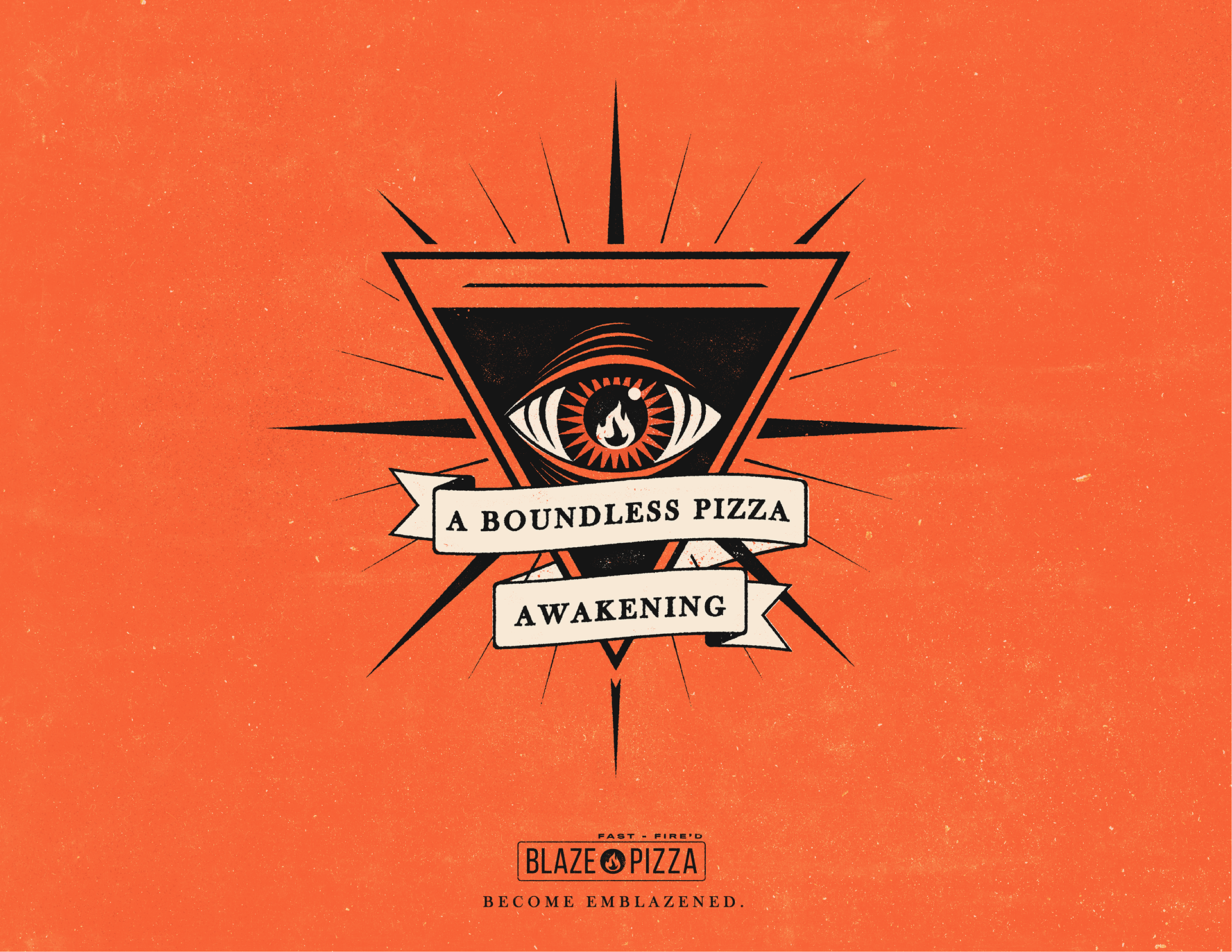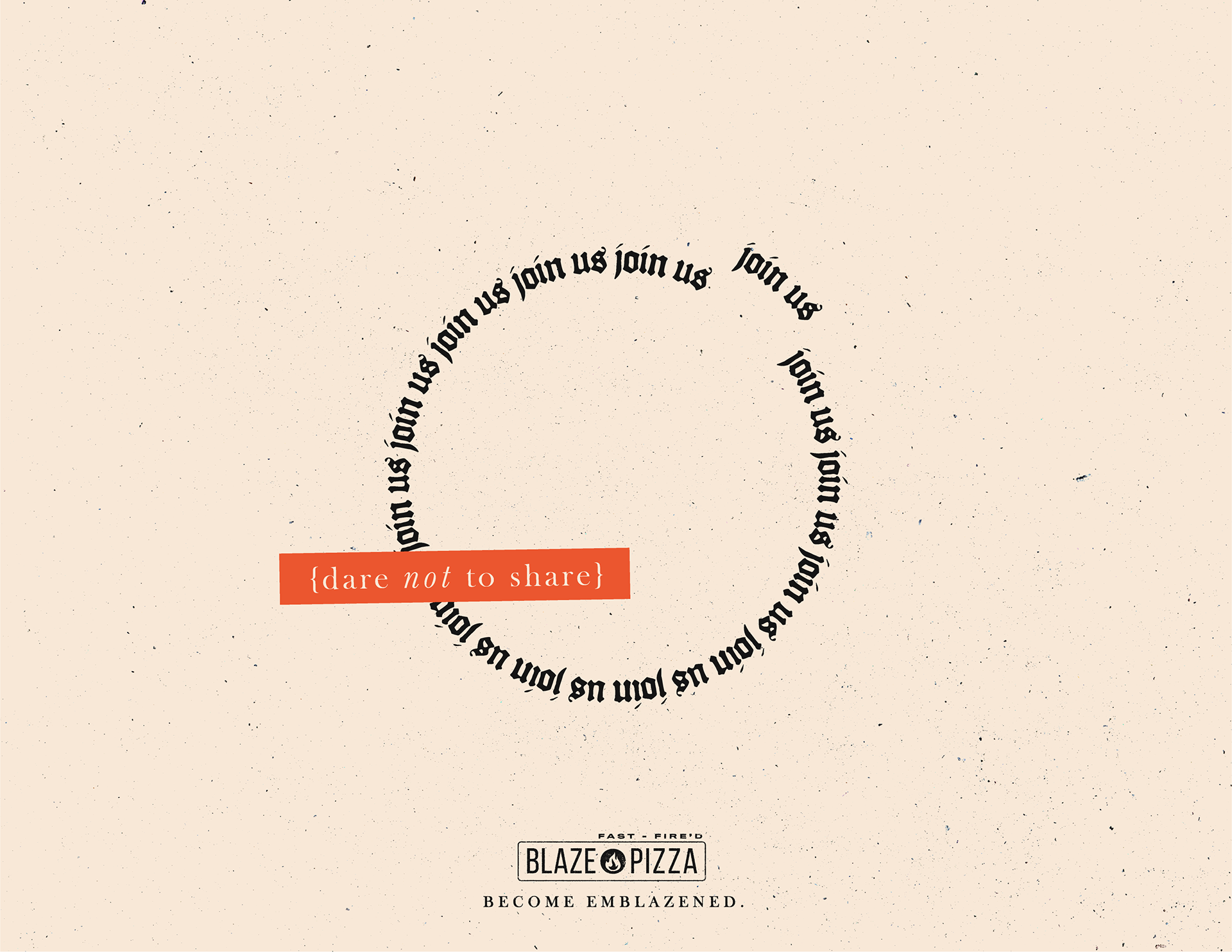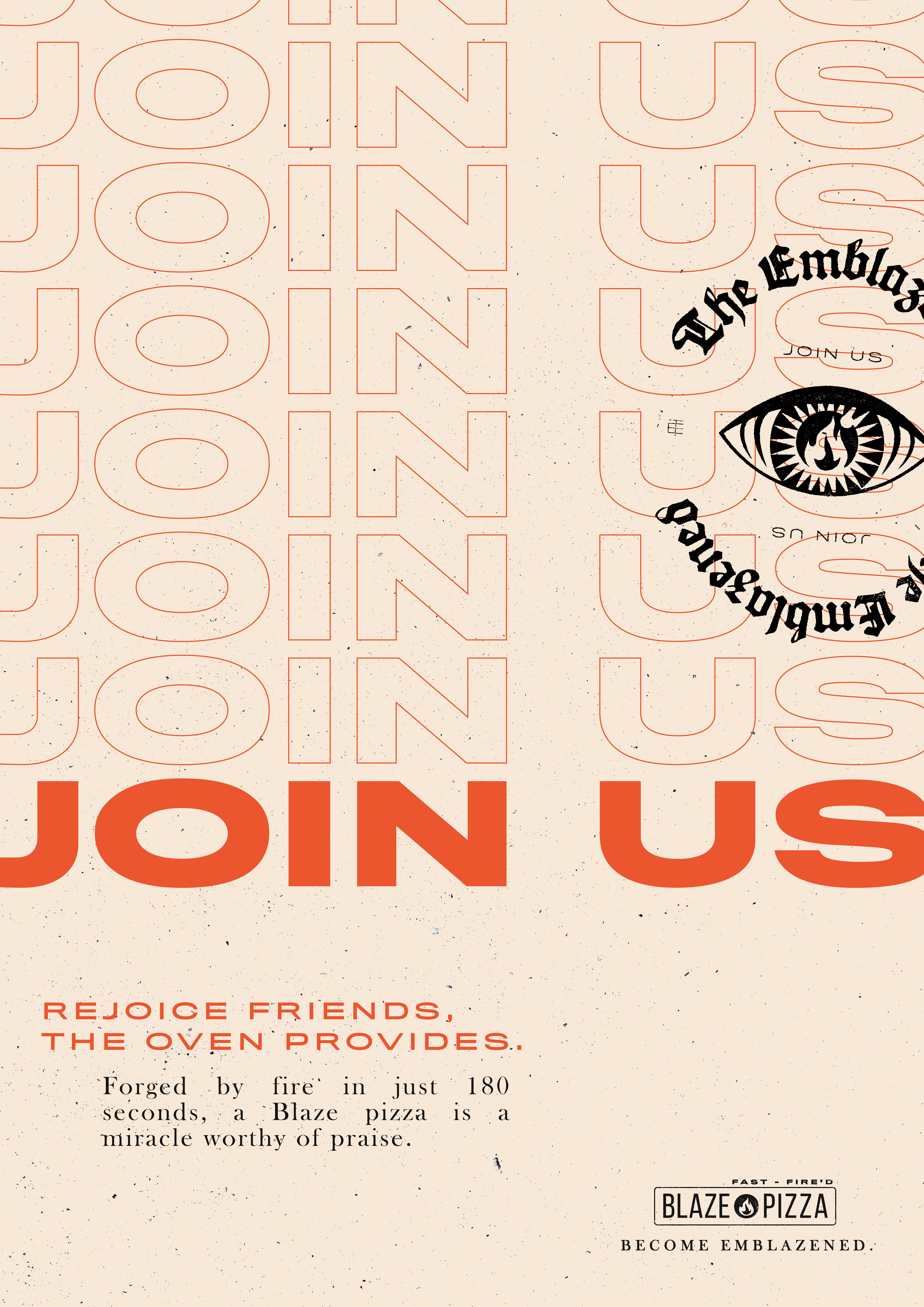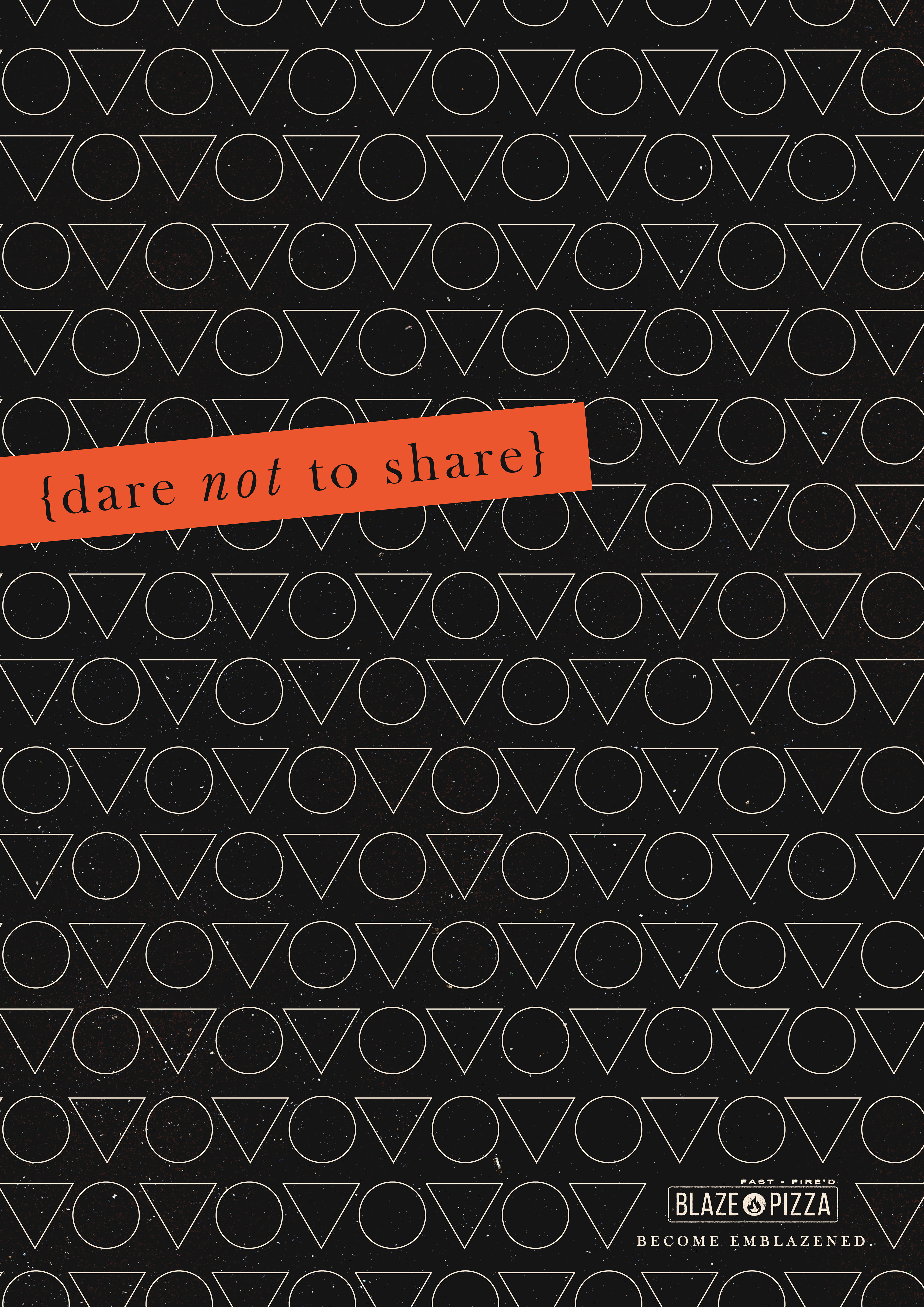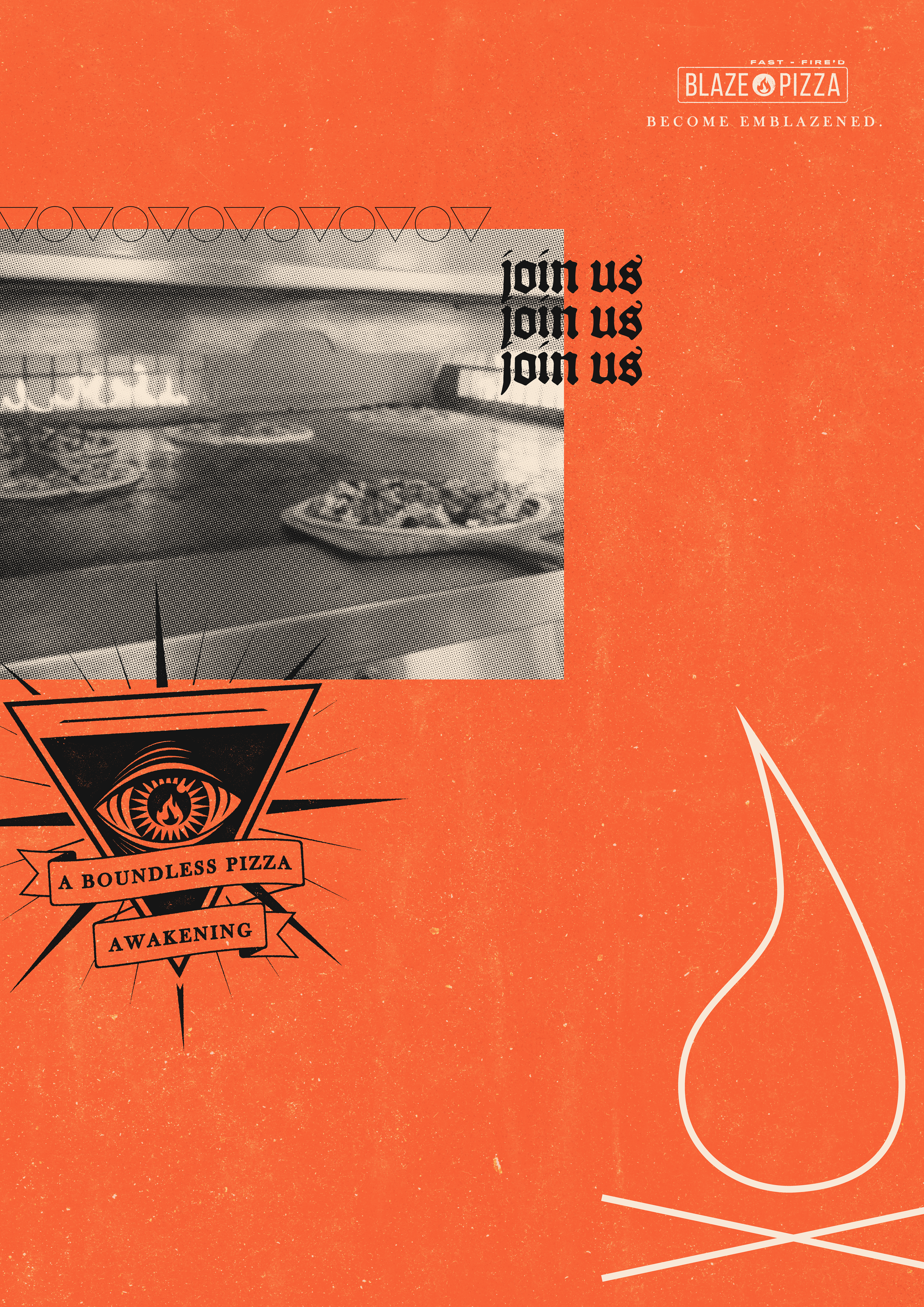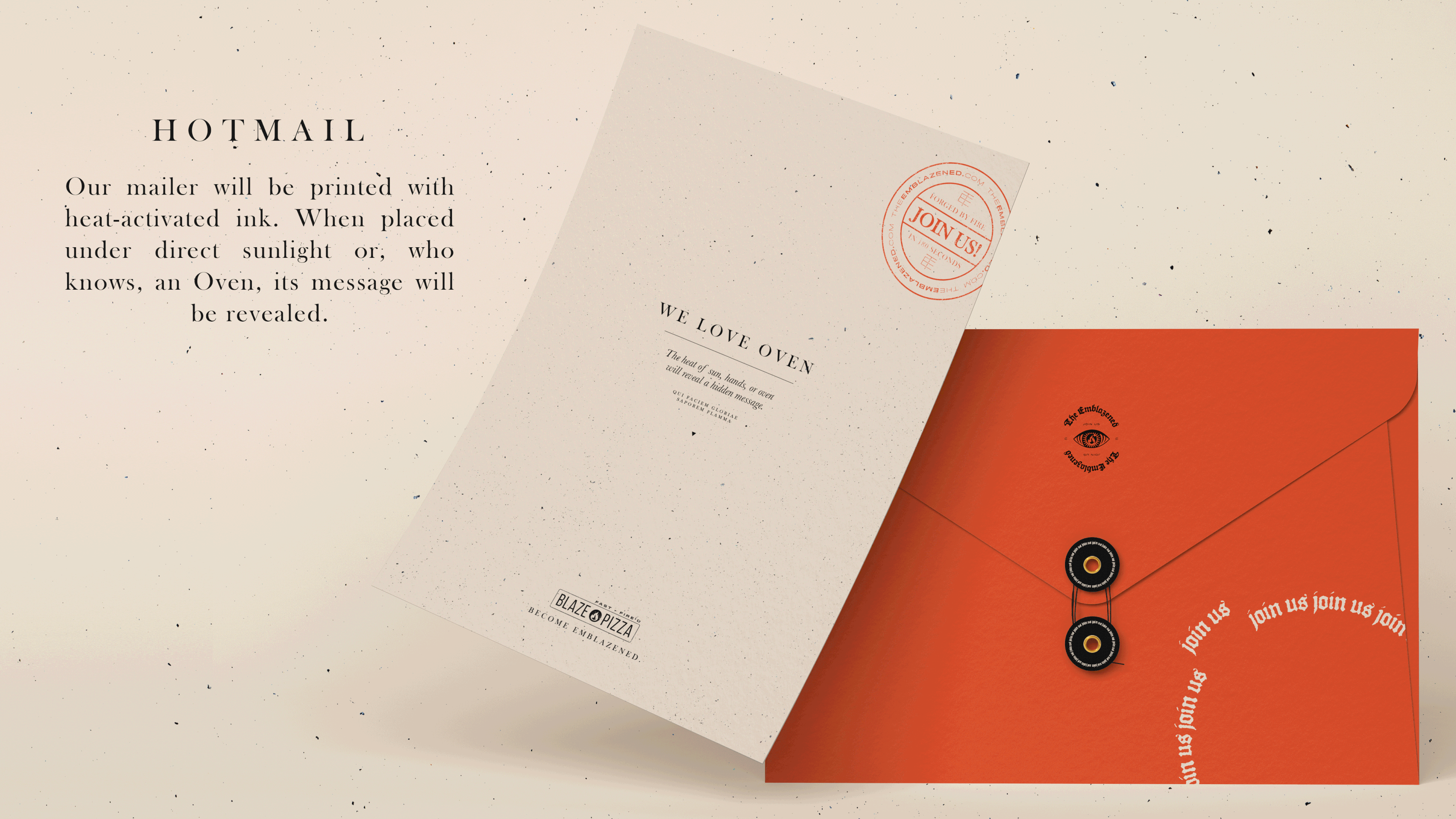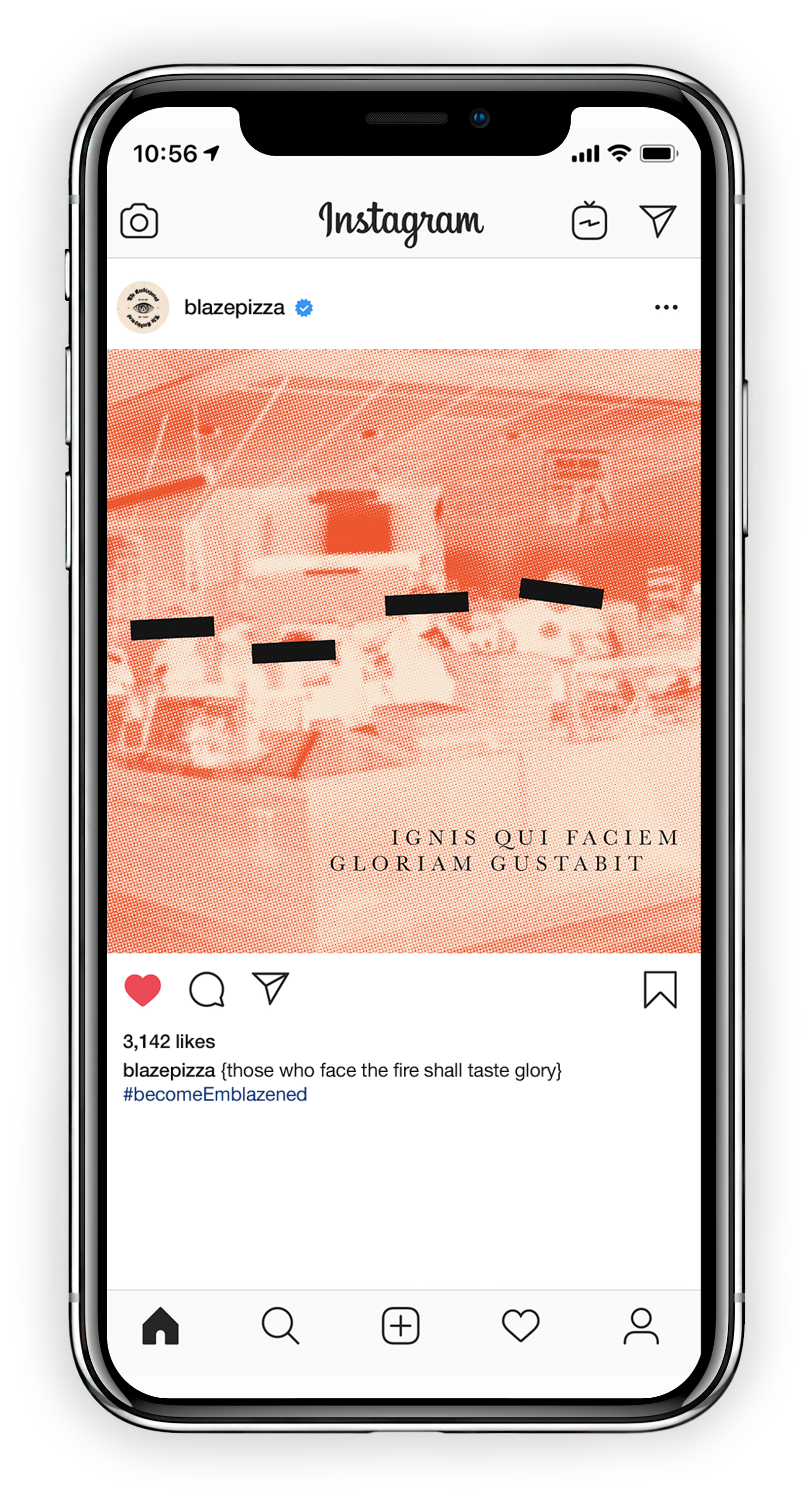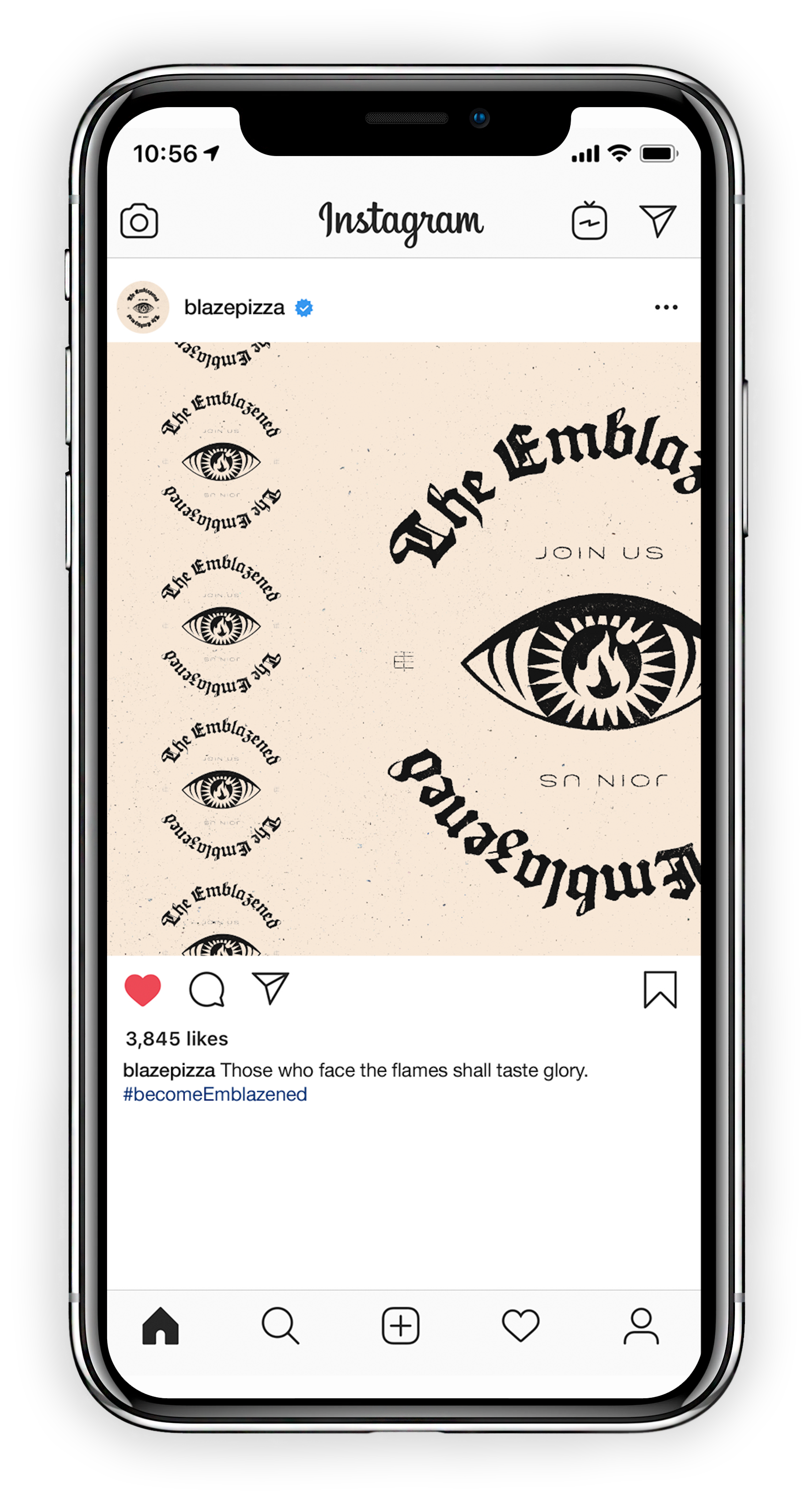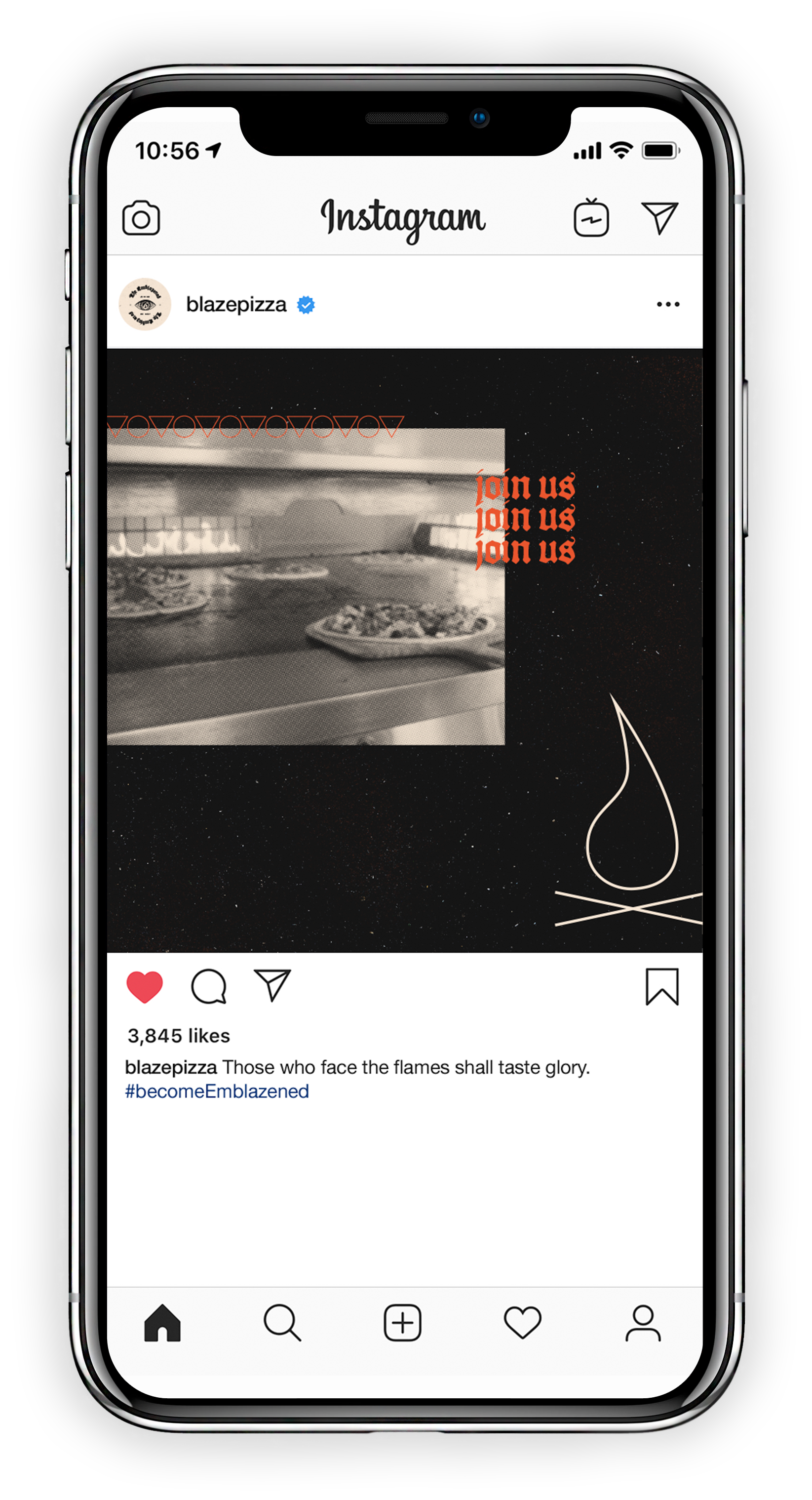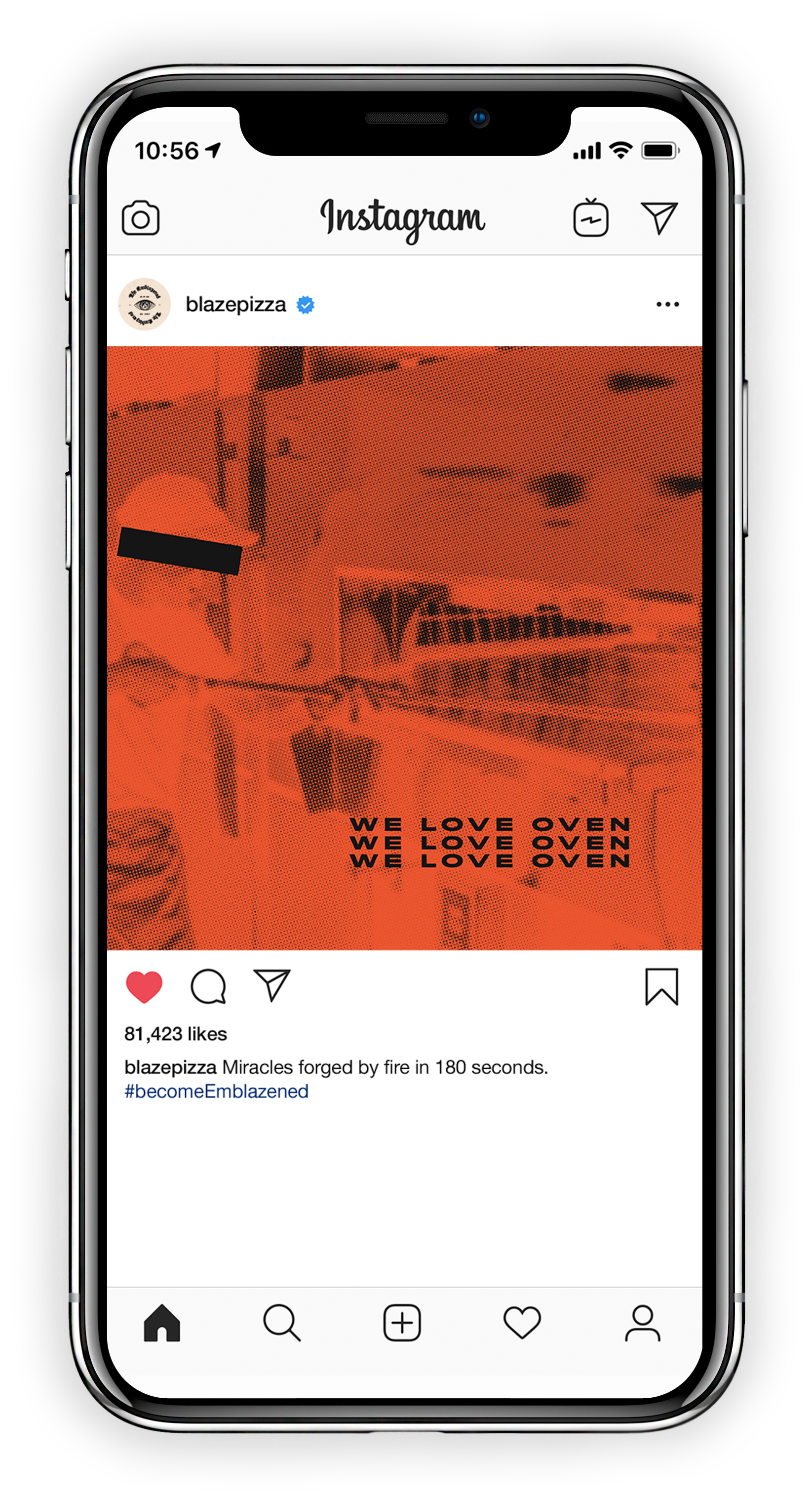 The Emblazened cherish individuality. That's why each of our 28,000 pizzas has a unique name. 
In the restaurant, customers are able to build their pizza one topping at a time. Once it has been forged by fire, its moniker is then printed upon a sticker and affixed upon the box. 
For the customers who already know what they want, they can simply call it by its name, and the pizza-makers will identify the ingredients in seconds.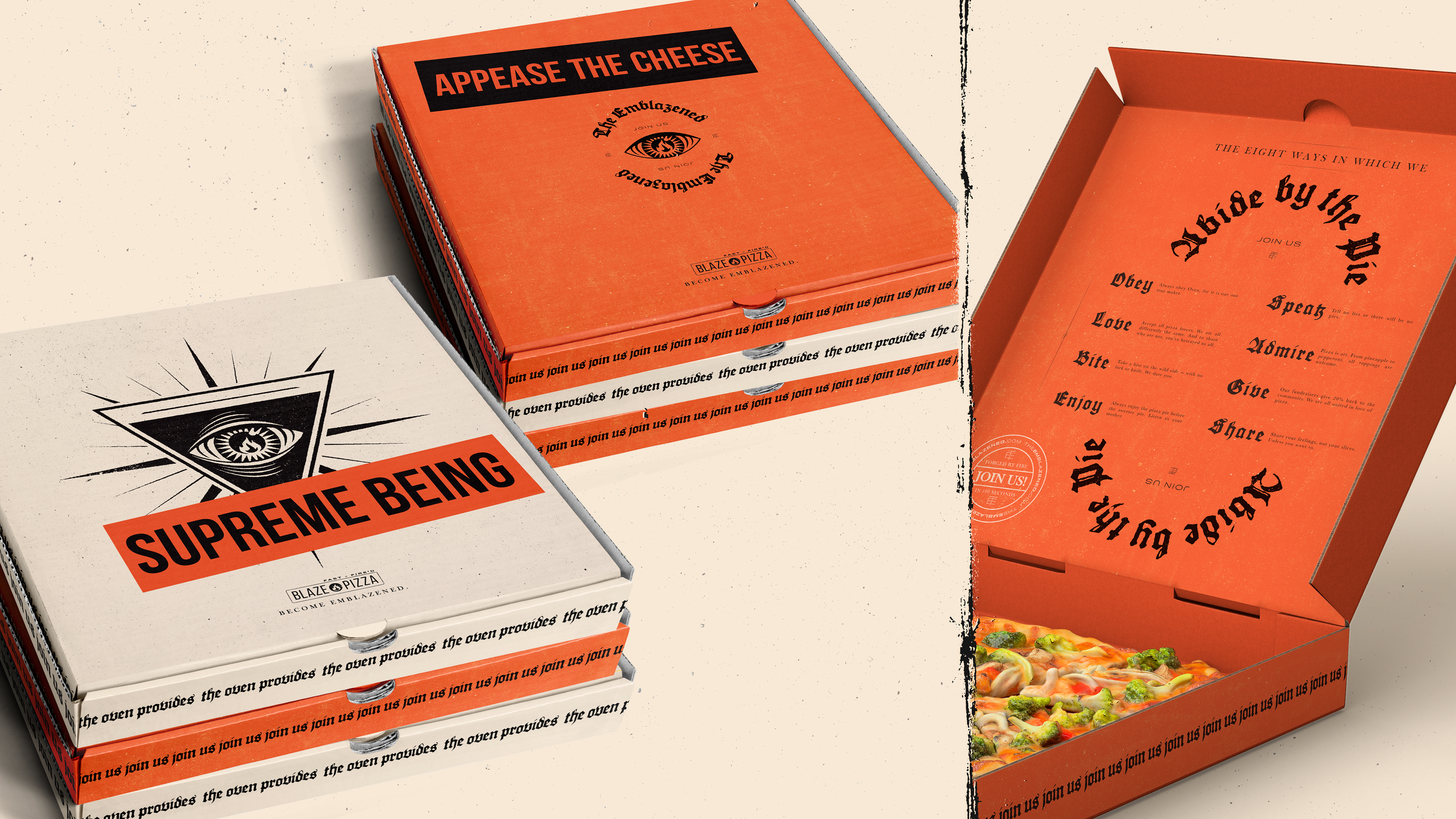 Almighty Most Meaty  |  Garden of the Pig  |  Herbas Veganas  |  Praise to Lono  |  Mozzarella Mystery  |  Hickory Hen  |  House of Spices  |  Gluten Destroyer  |  Plant-Based Prophet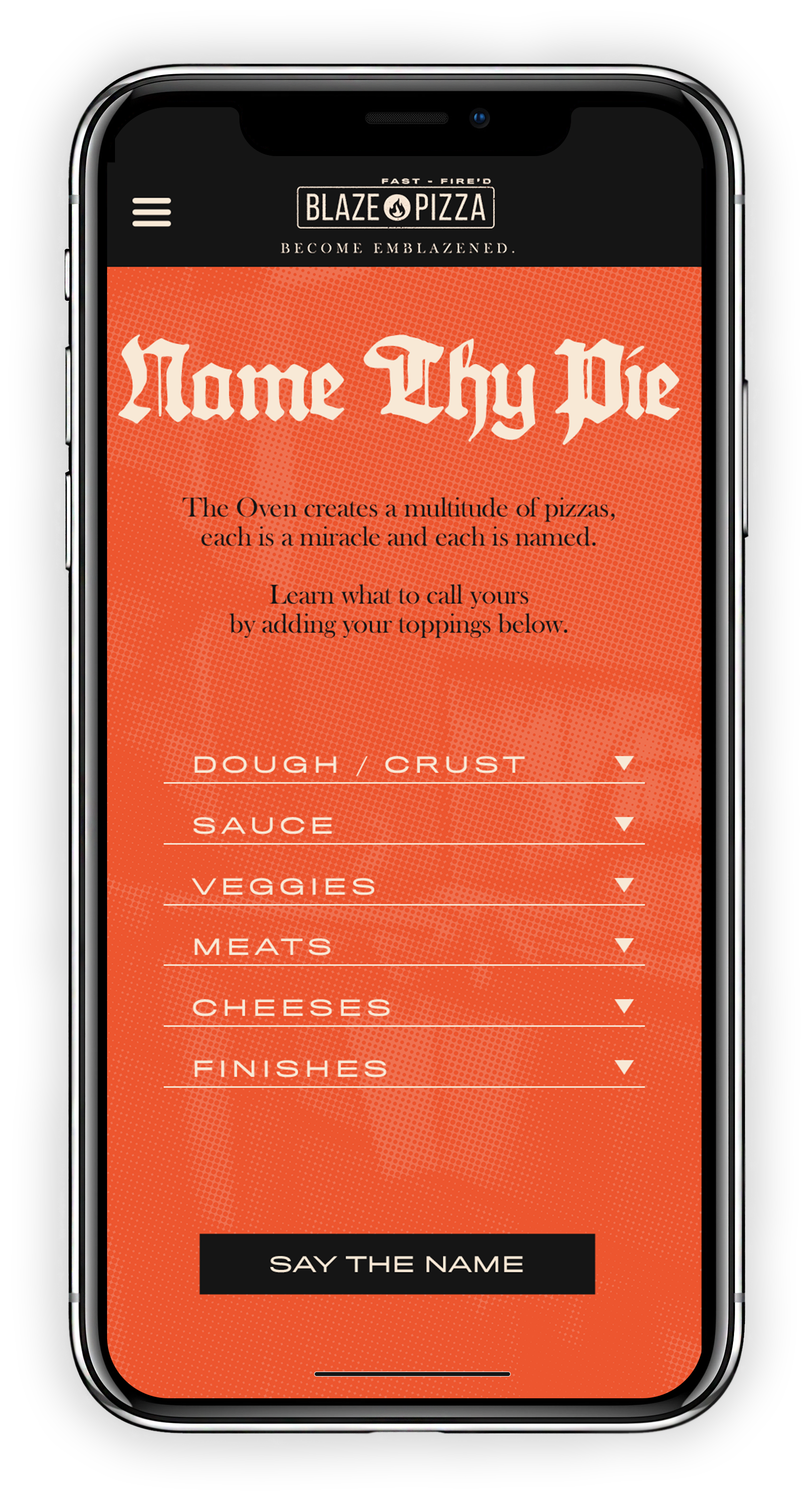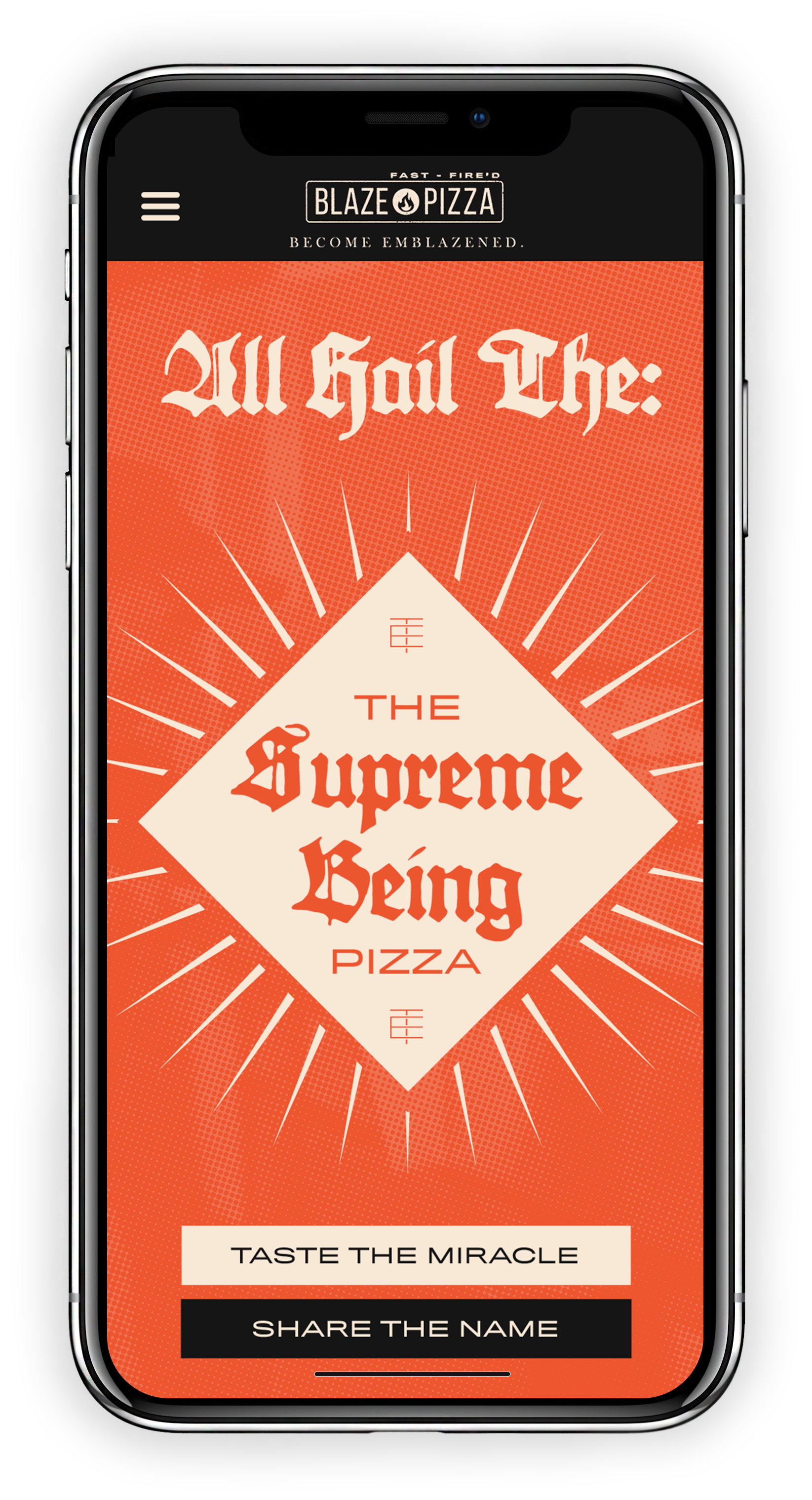 Inside the Blaze app, users have access to entire database of unique pizza names via the Emblazened Name Generator. 
With a quick selection of ingredients, the user is not only be able to learn and share the name, they are able to order their pizza with the tap of a button. 
A miracle, indeed.
Since we're so into labels, let's call this what it is: a customer loyalty program.
When pizza-lovers become Emblazened, they'll be initiated into our customer loyalty program, through which they will earn free pizzas, gain exclusive access to our test kitchen, and more. 
It's like a punchcard, but way hotter.