SPEC WORK FOR MAJOR LEAGUE BASEBALL
anytime. anywhere. anyone.
My Roles: Concept / Art Direction
Major League Baseball's best players lack the star power of those from other sports like football and basketball.
​​​​​​​
Celebrate the fact that, in baseball, you never know who will be the next hero, champ, or star.

Pretending to be your favorite athlete is a staple of every sports fan's childhood. Whether launching a crumpled up paper at a trashcan and shouting "Kobe" or rocking a whiffle ball batt back-n-forth behind one's head with the Gary Sheffield waggle, there's a human desire to step into the shoes of those we idolize.
The #AnyMoment experience prompts fans to step into the shoes of their heroes, to experience the game's most historic moments as participants rather than observers.
We're bringing history to the streets this spring, recreating franchise-defining moments through multi-media takeovers of heavily foot-trafficked areas in Major League cities. Using billboards, scaffolding mesh, custom signage, and a number of unique ballpark-specific elements, we'll engulf passersby in scenes of baseball past and provide them with plenty of photo ops and chances to step into their heroes' shoes. Strategically placed QR codes will allow fans to watch these moments on their phones. As each video ends, fans will be redirected to their local team's ticket page and prompted to be a part of the next special moment in their team's history.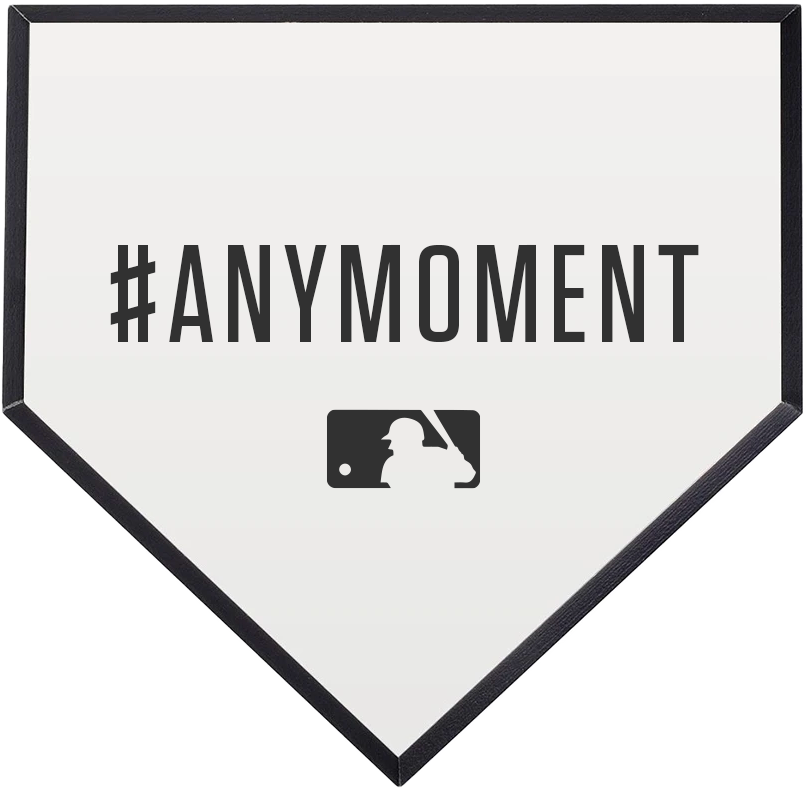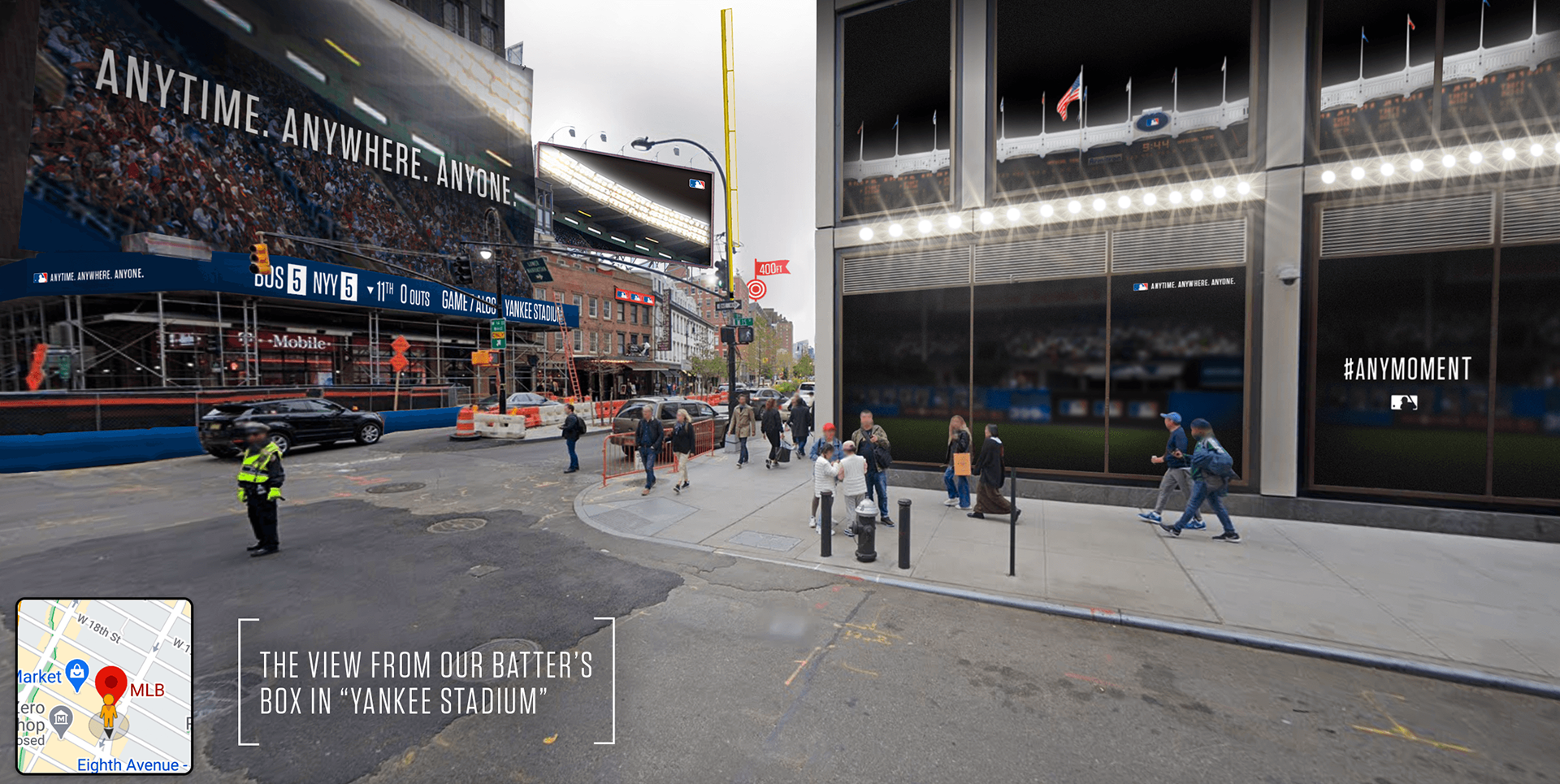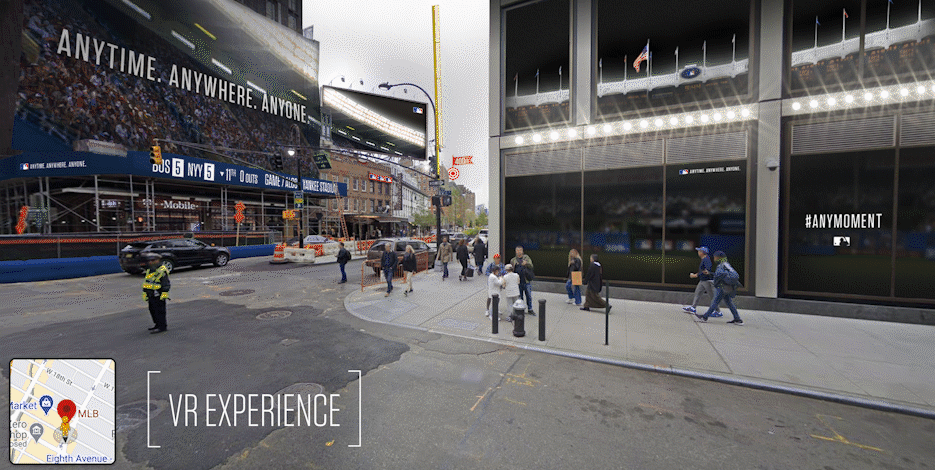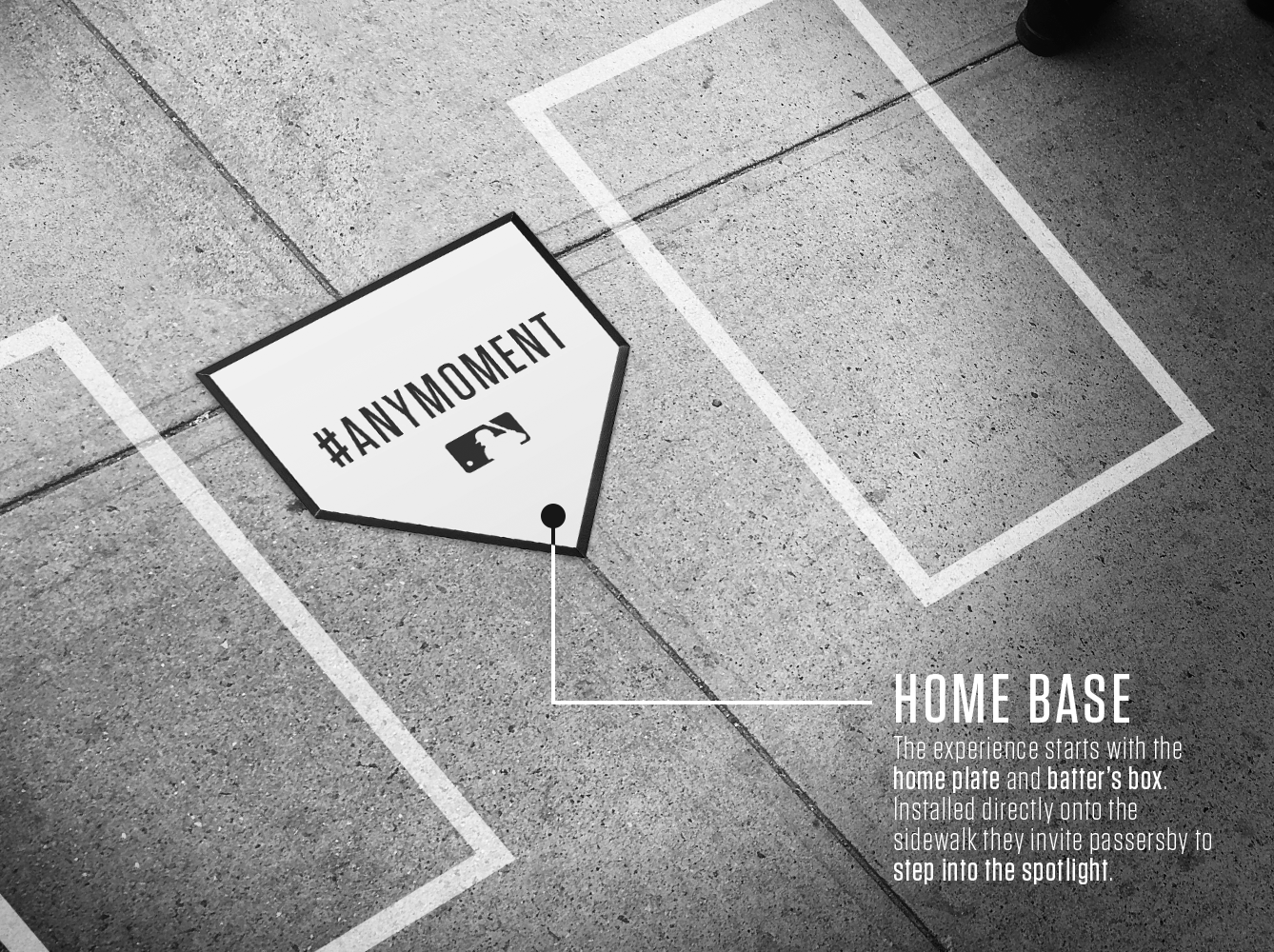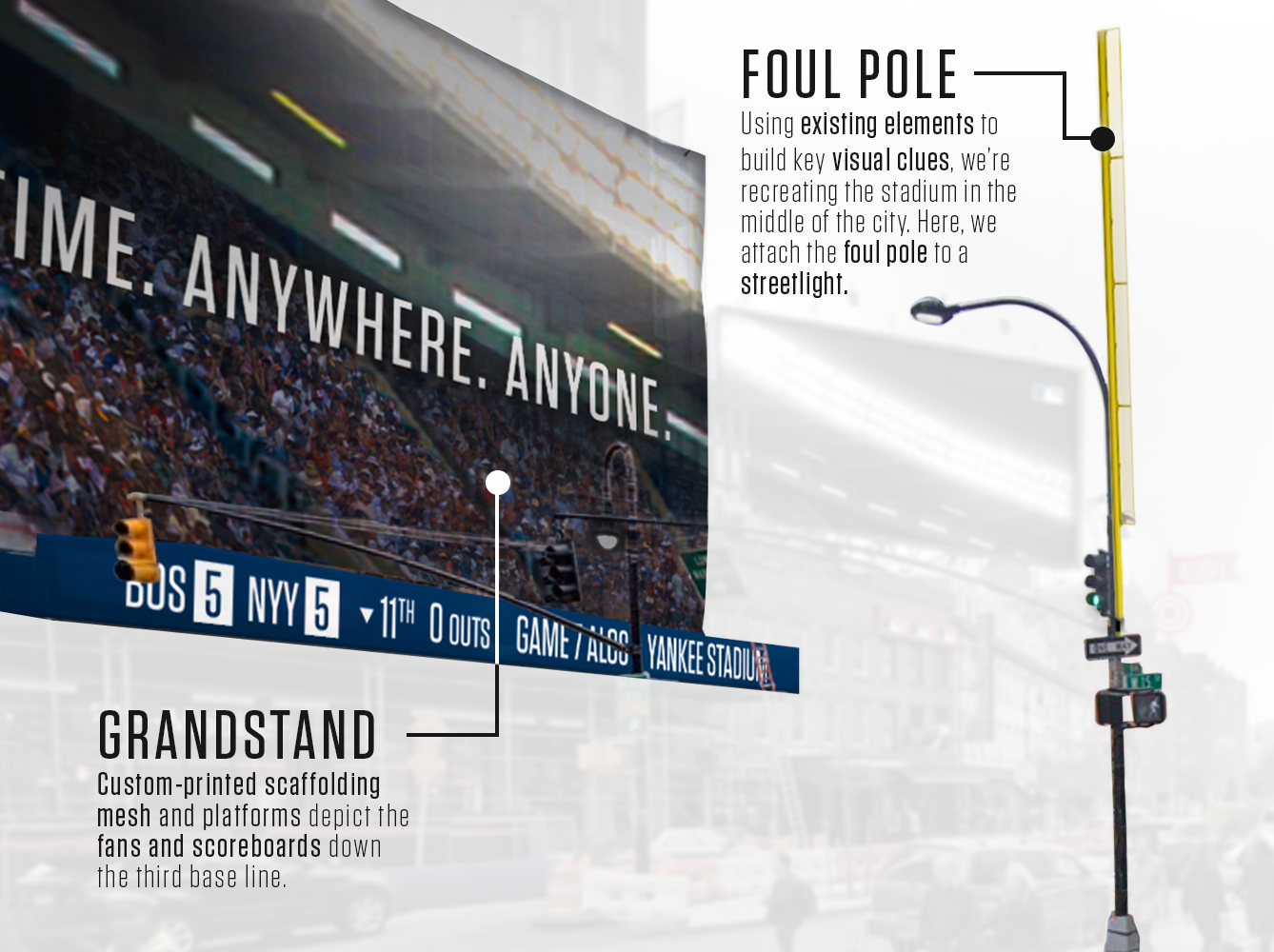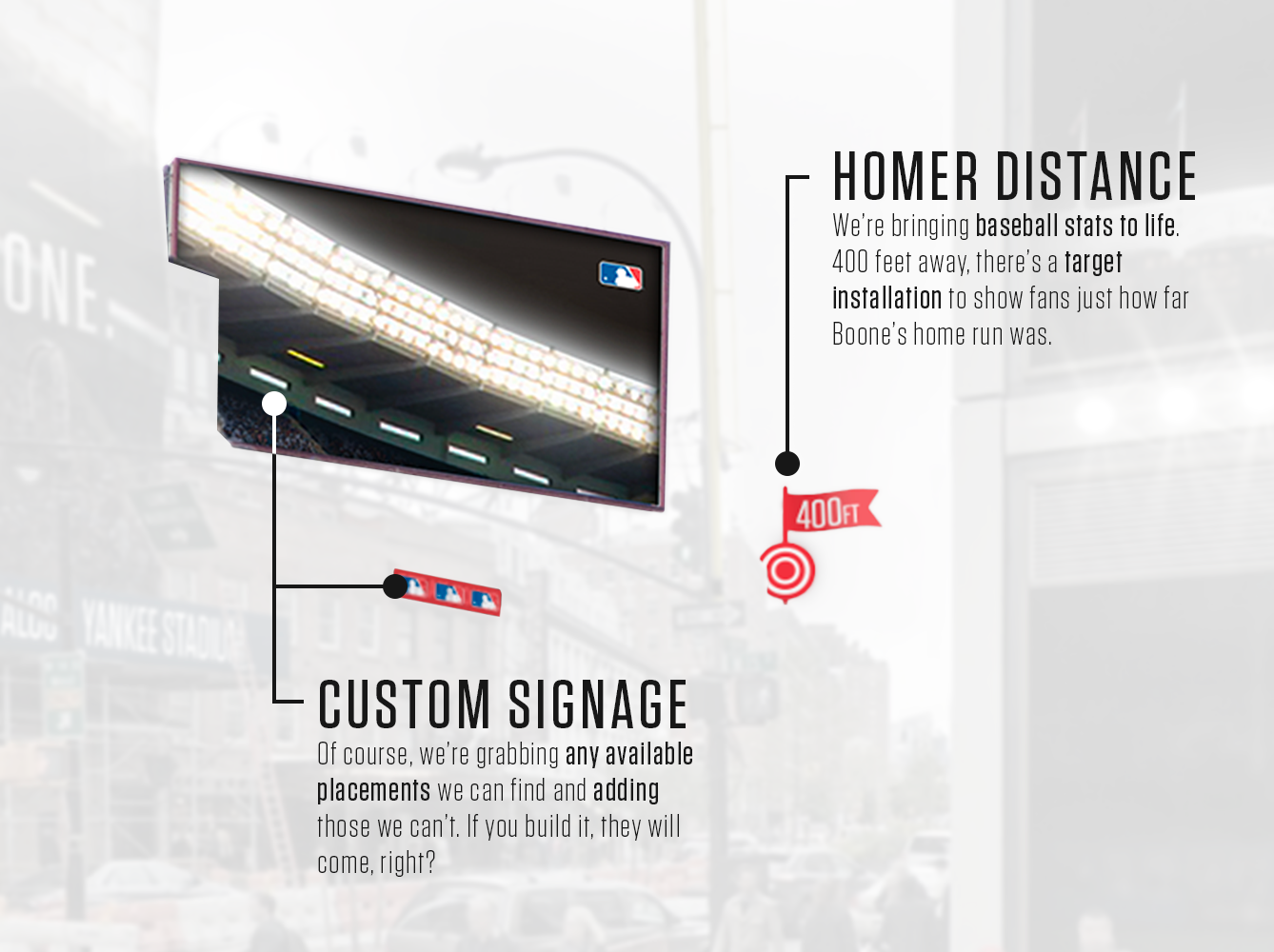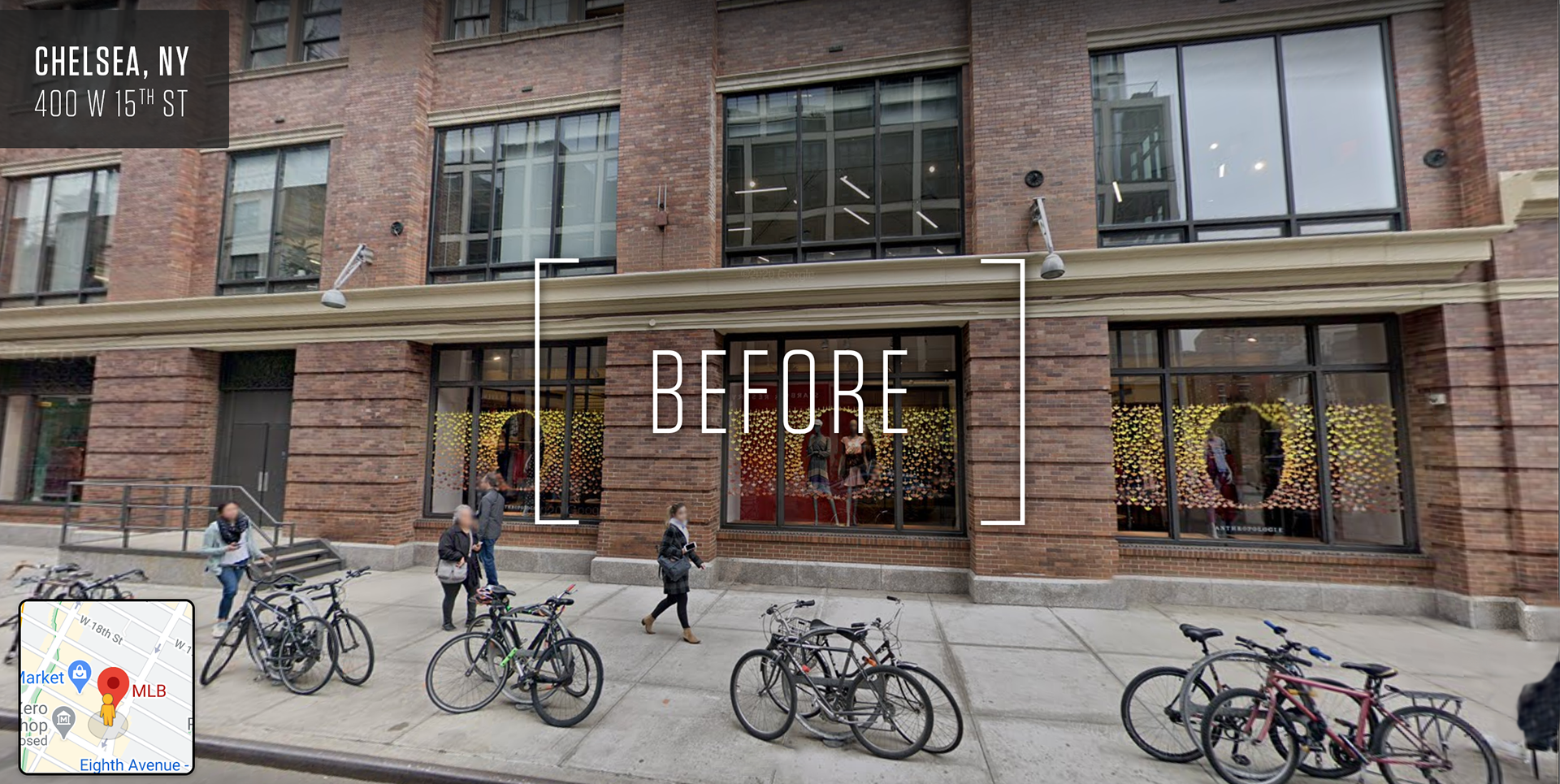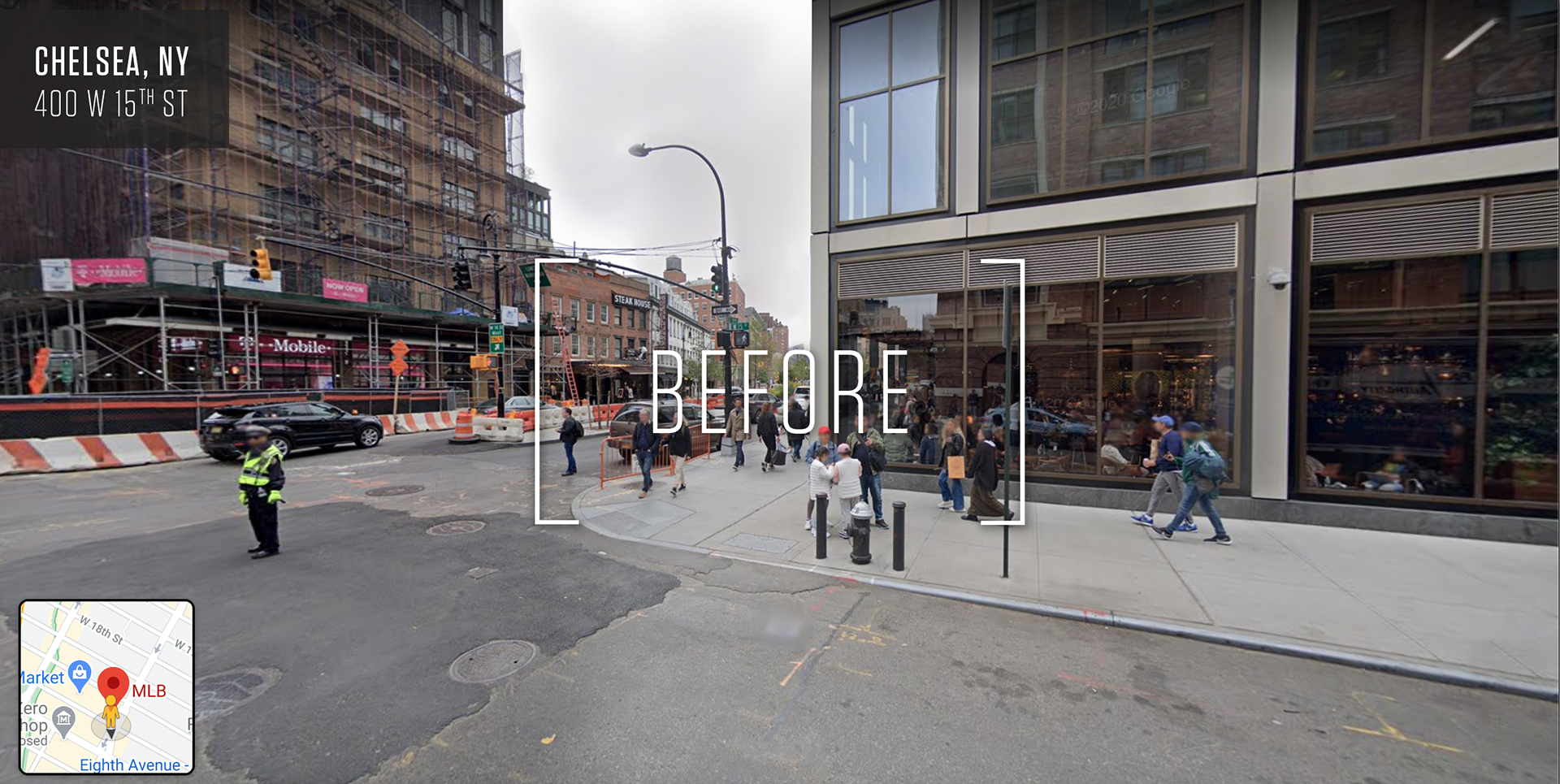 Partnering with Spotify, we're giving fans a chance to feel the hype of the game whenever and wherever they want. 
Take a quick personality quiz to find the perfect song, share the results, and then get a free keychain that's pre-loaded to play you into the gym, interview, or even just the laundry room.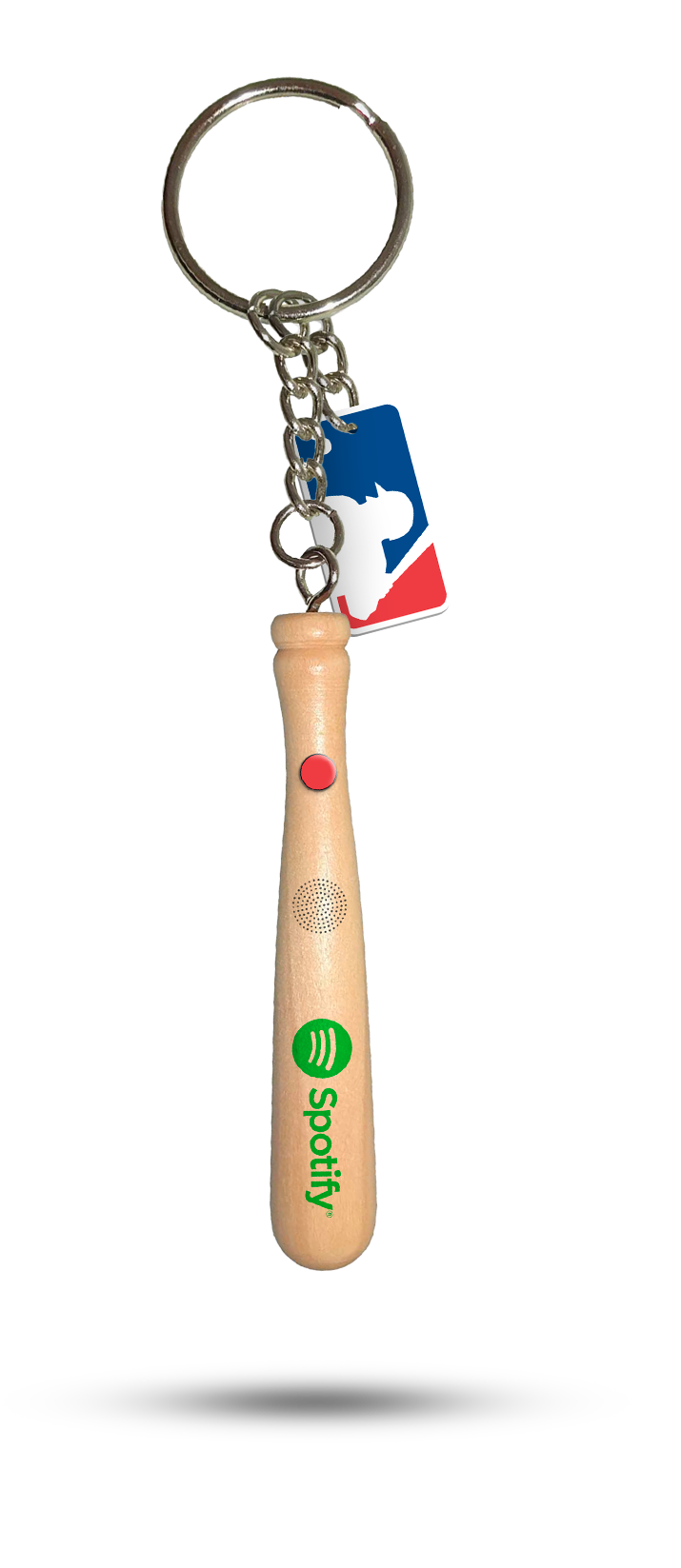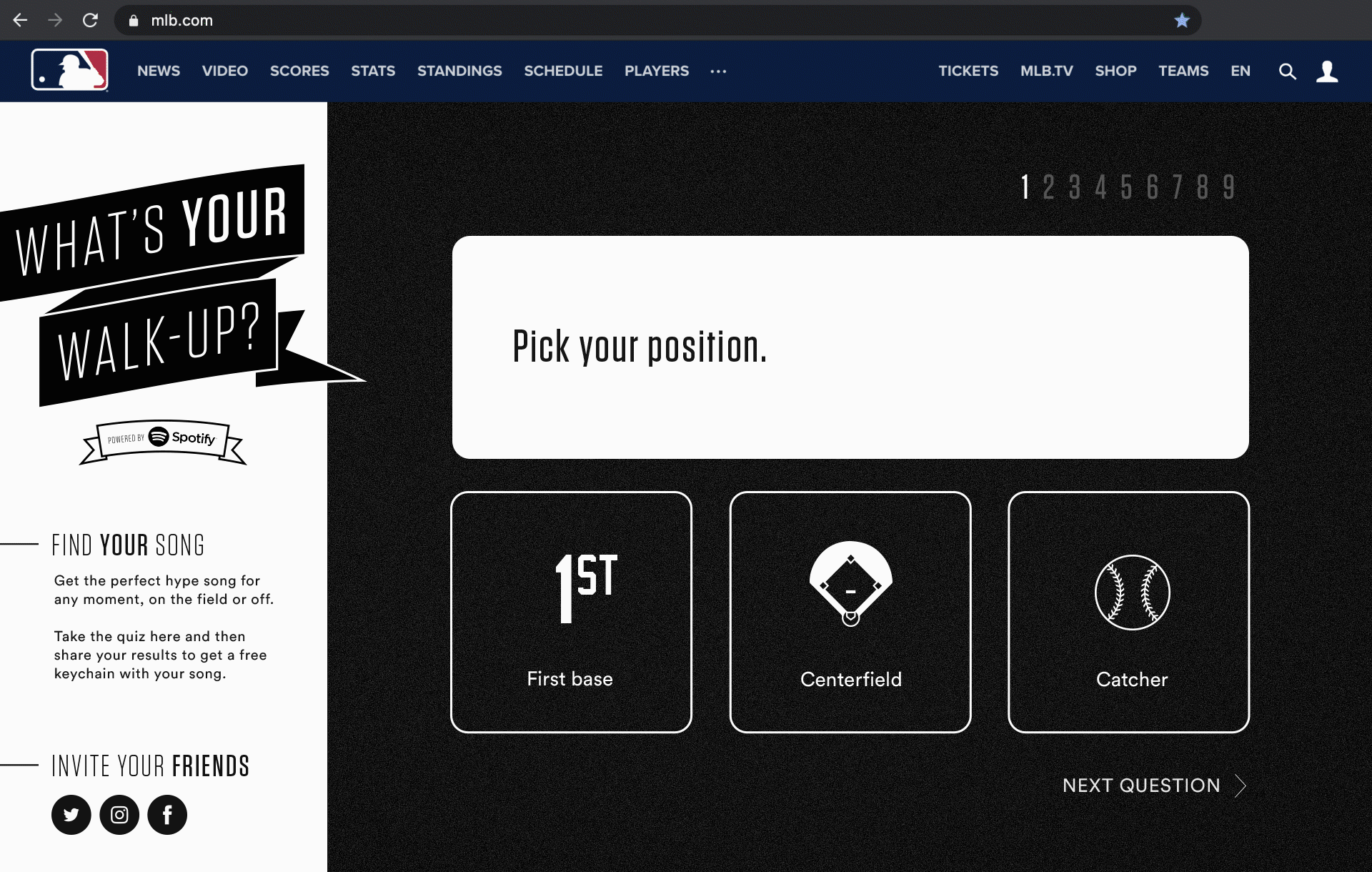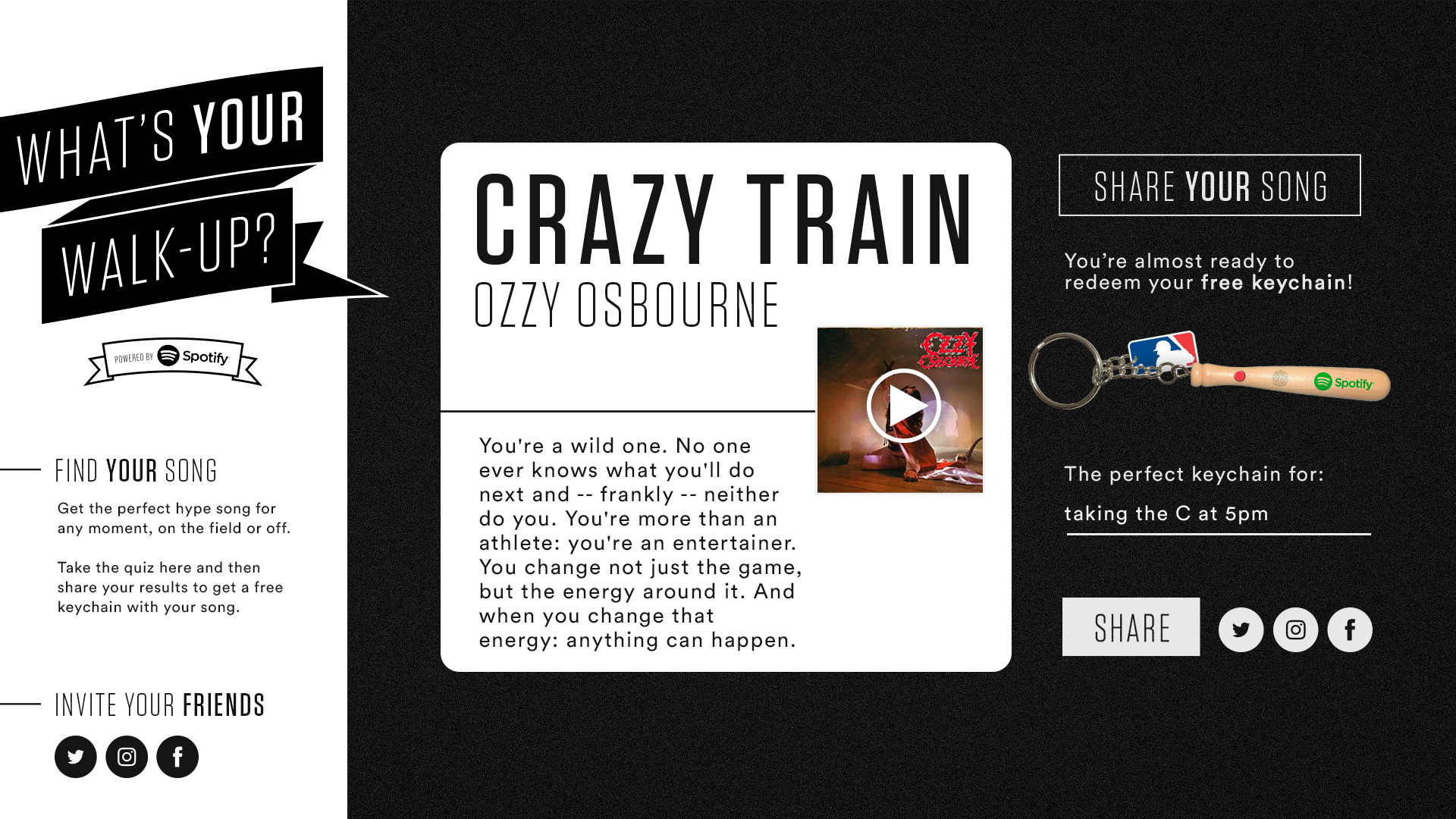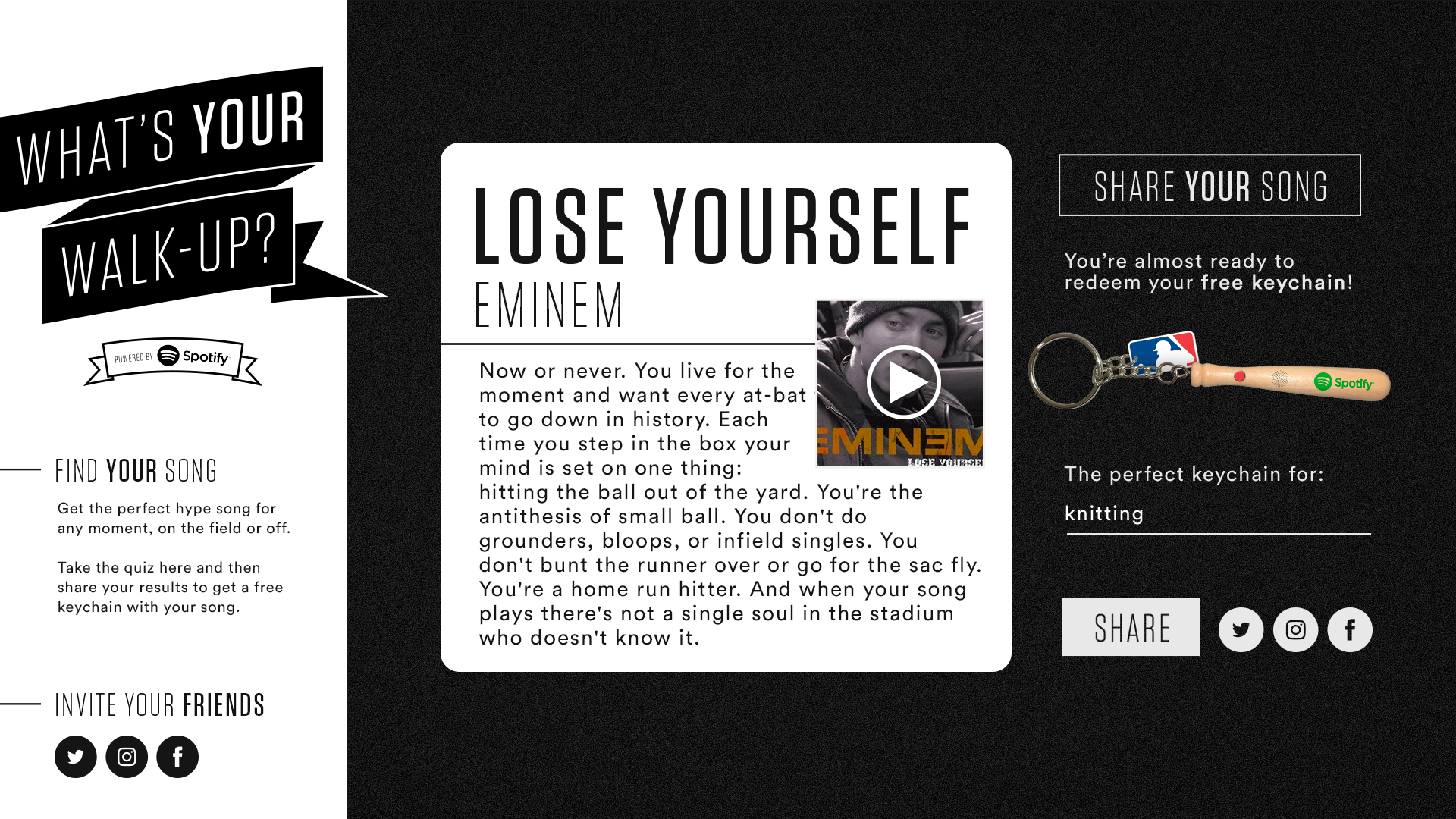 "Anytime. Anywhere. Anyone." coffee table book