SPEC WORK FOR
ORGANIC VALLEY ULTRA
INSIGHT
People think of milk as a four-letter-word. It seems unhealthy, filled with sugar, and something to be replaced with oat milk. 
CONCEPT
We're letting everyone know how f-ing awesome Organic Valley Ultra is. This $#!% is amazing! No pesticides, less sugar, and more protein make Ultra milk the clear choice for families. This is an in-your-face campaign with out of home, digital and in-store executions that follow people all the way to the #%$!-ing aisle.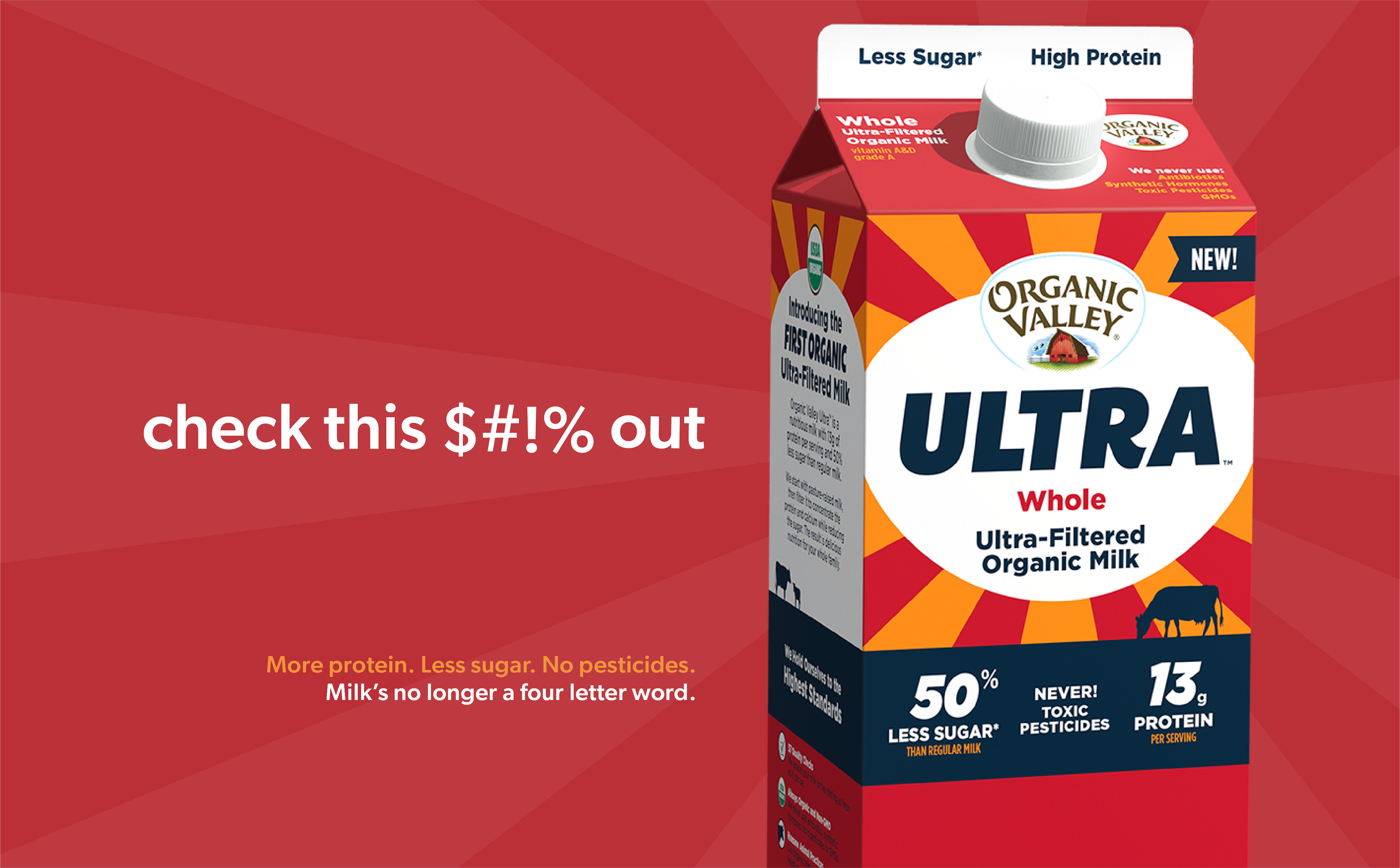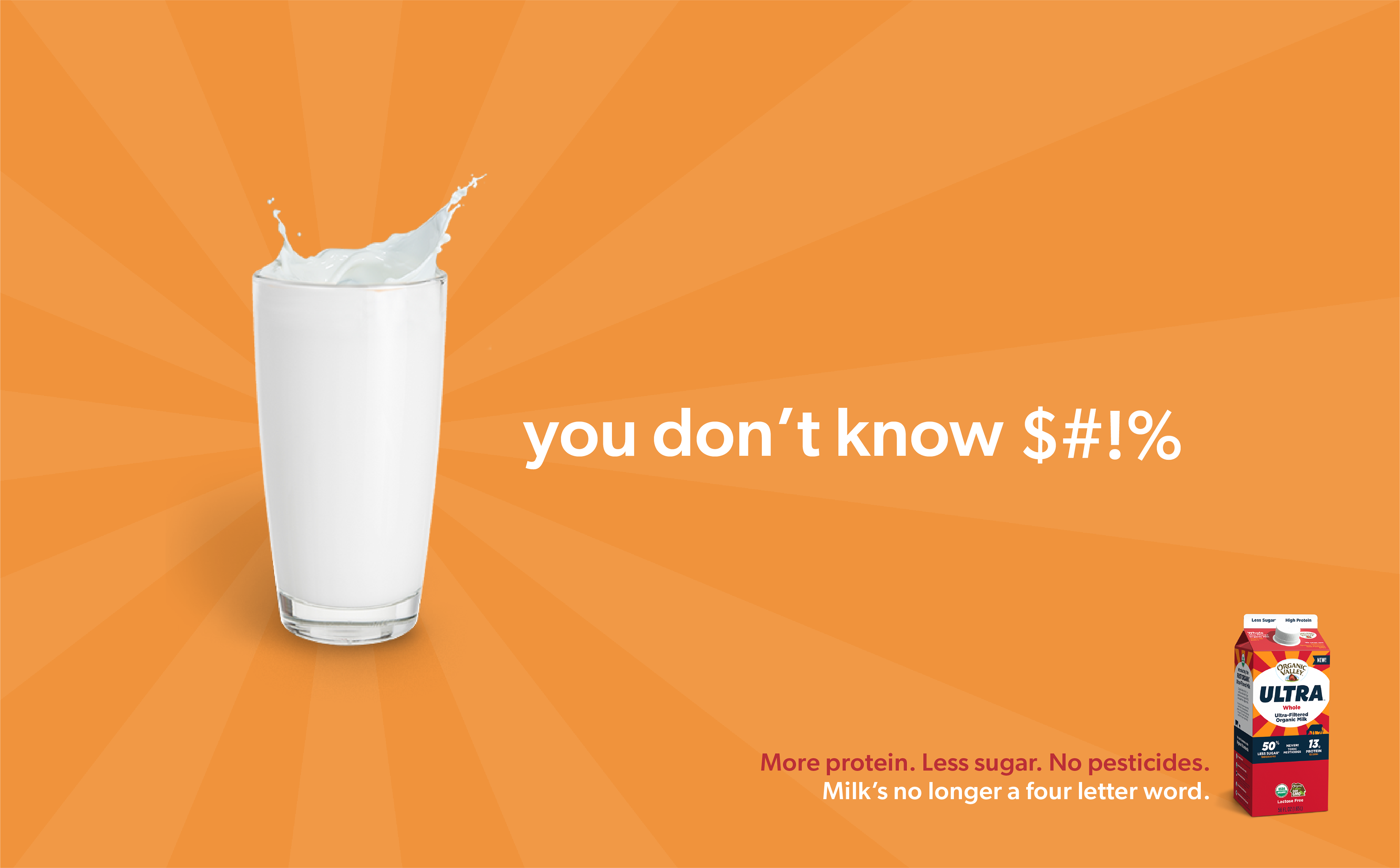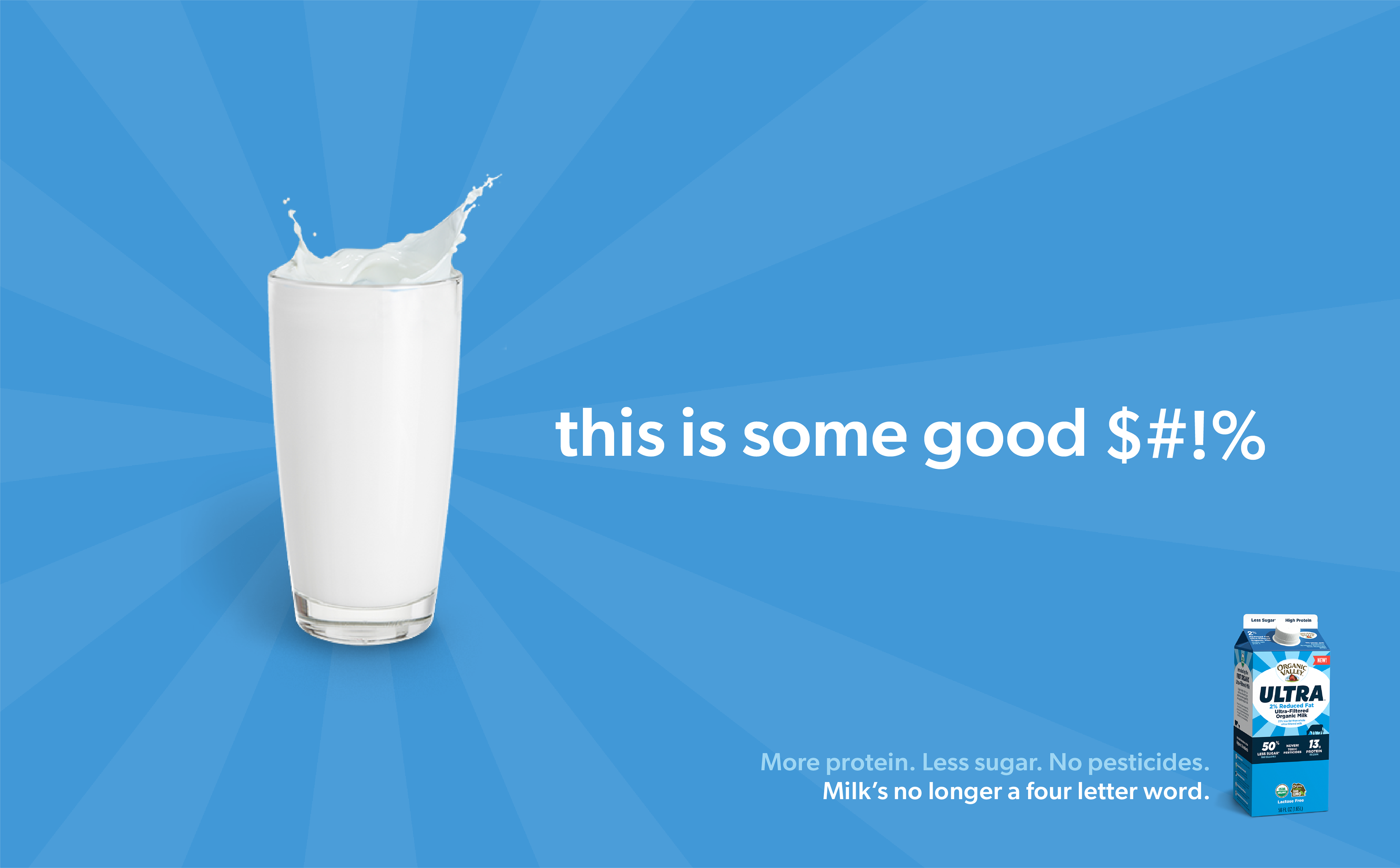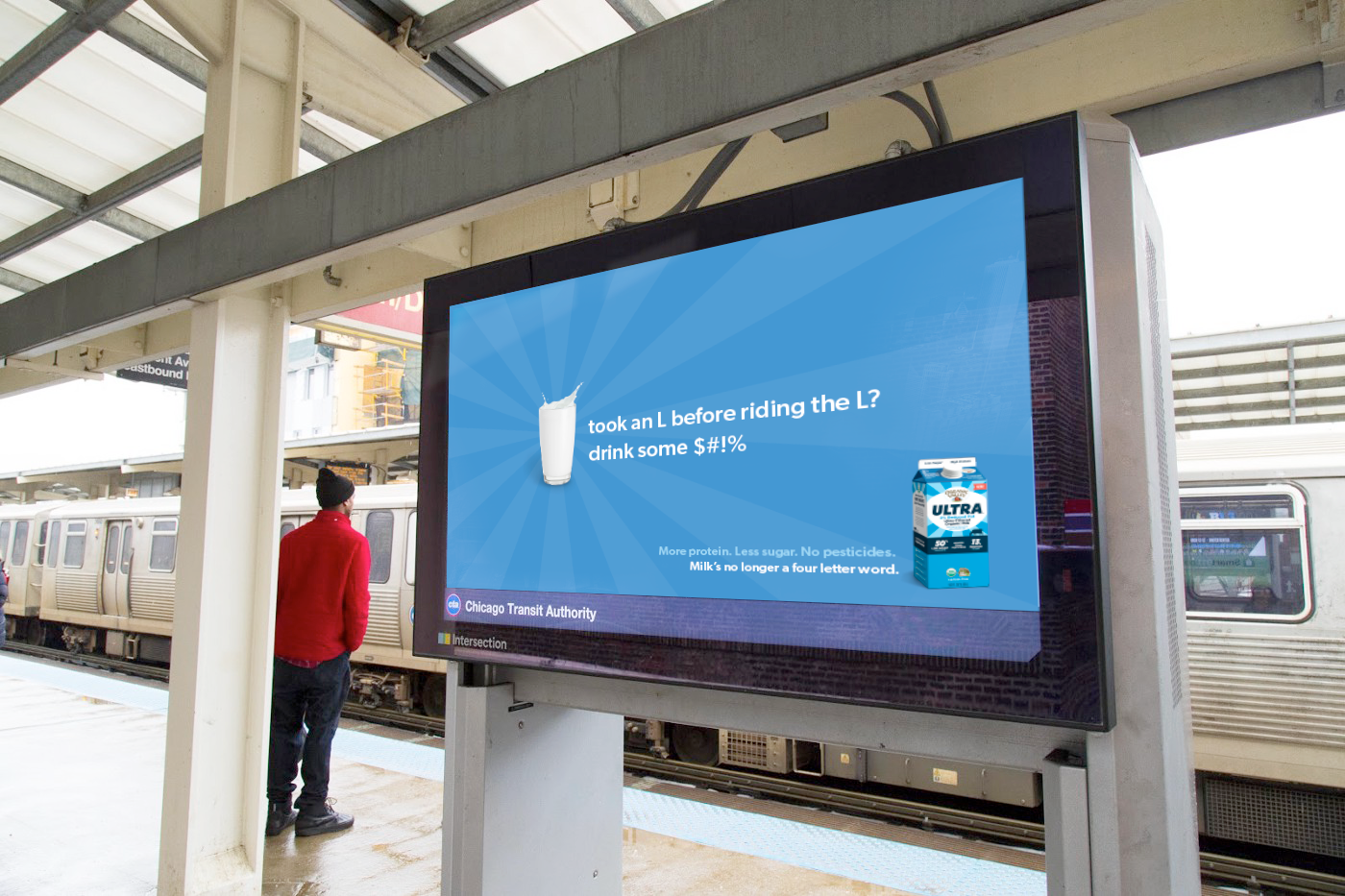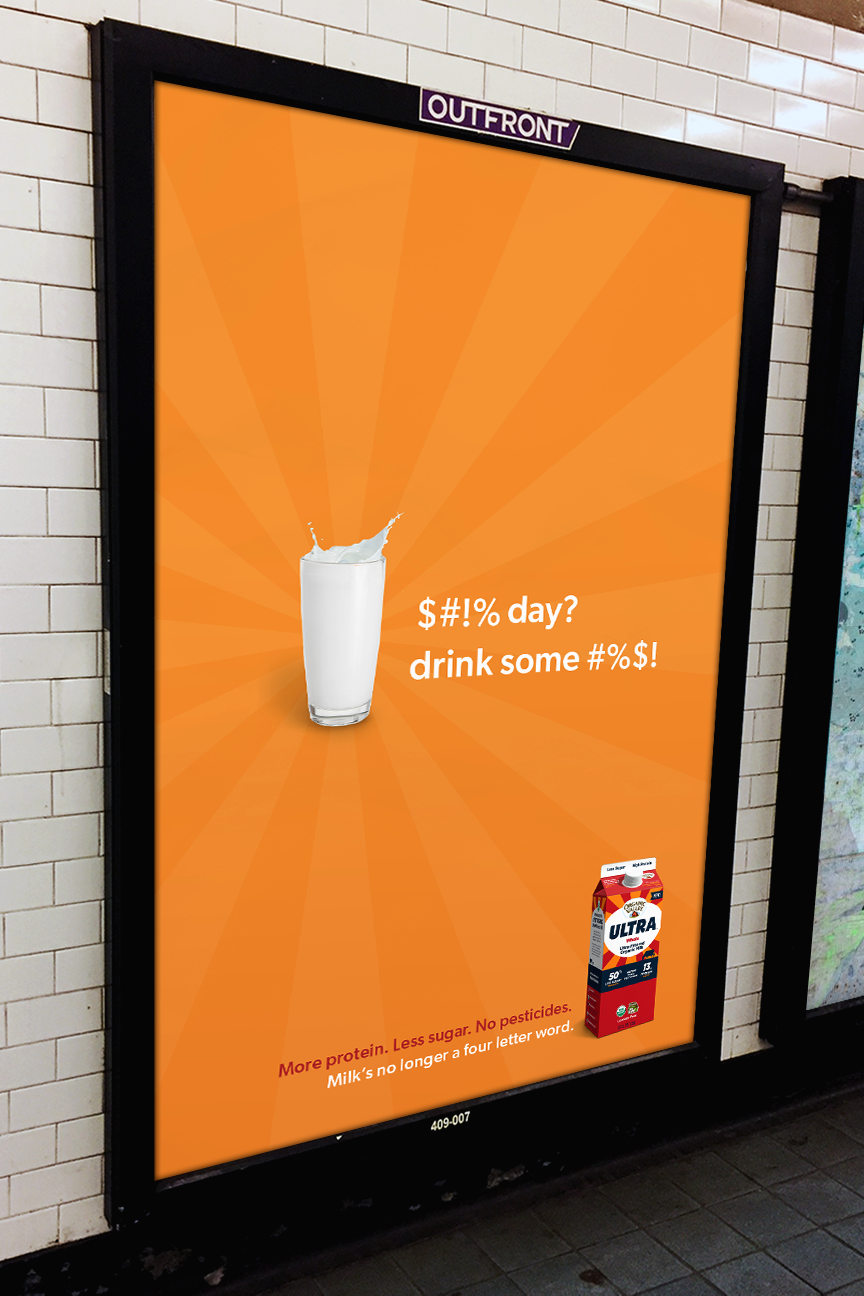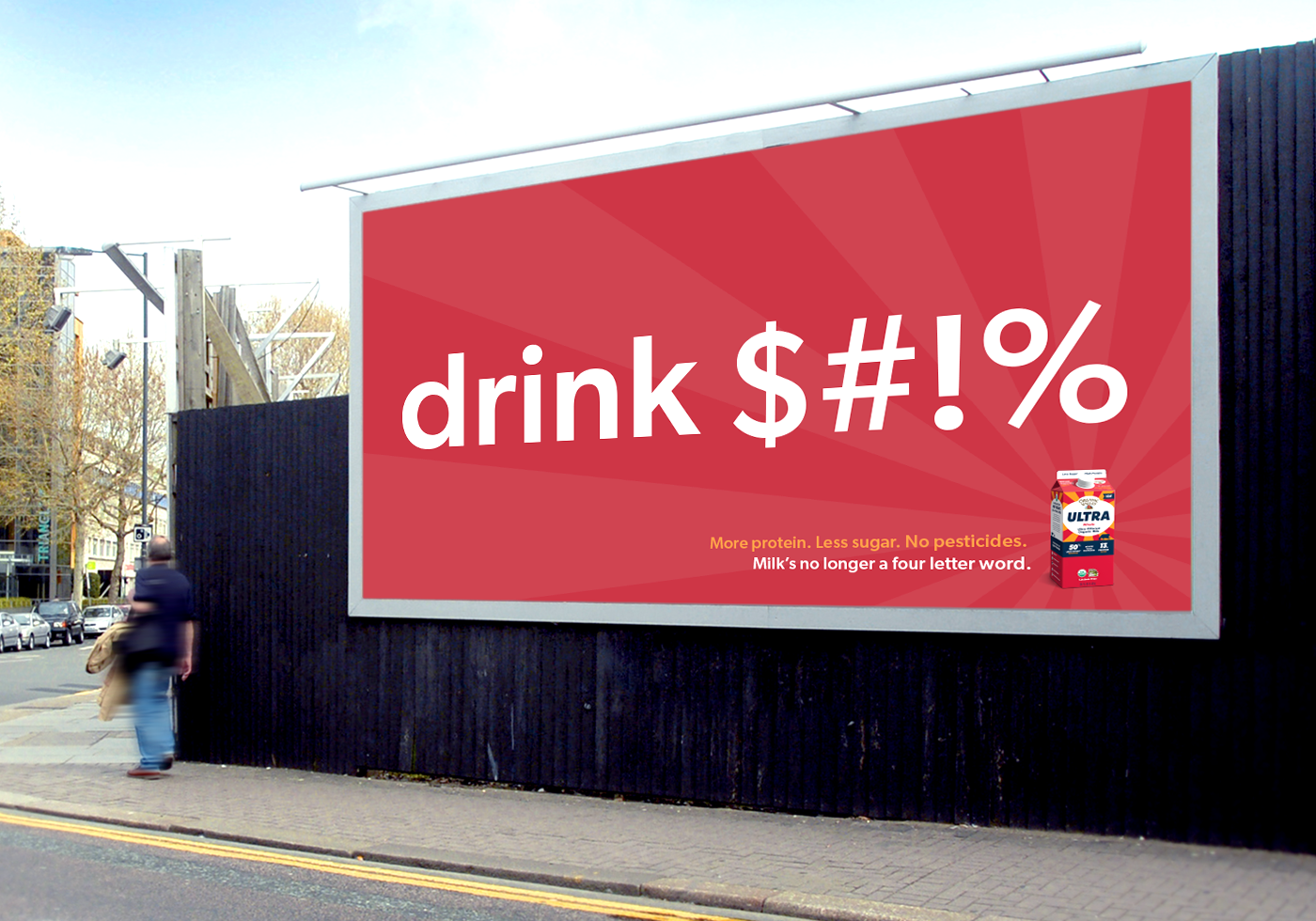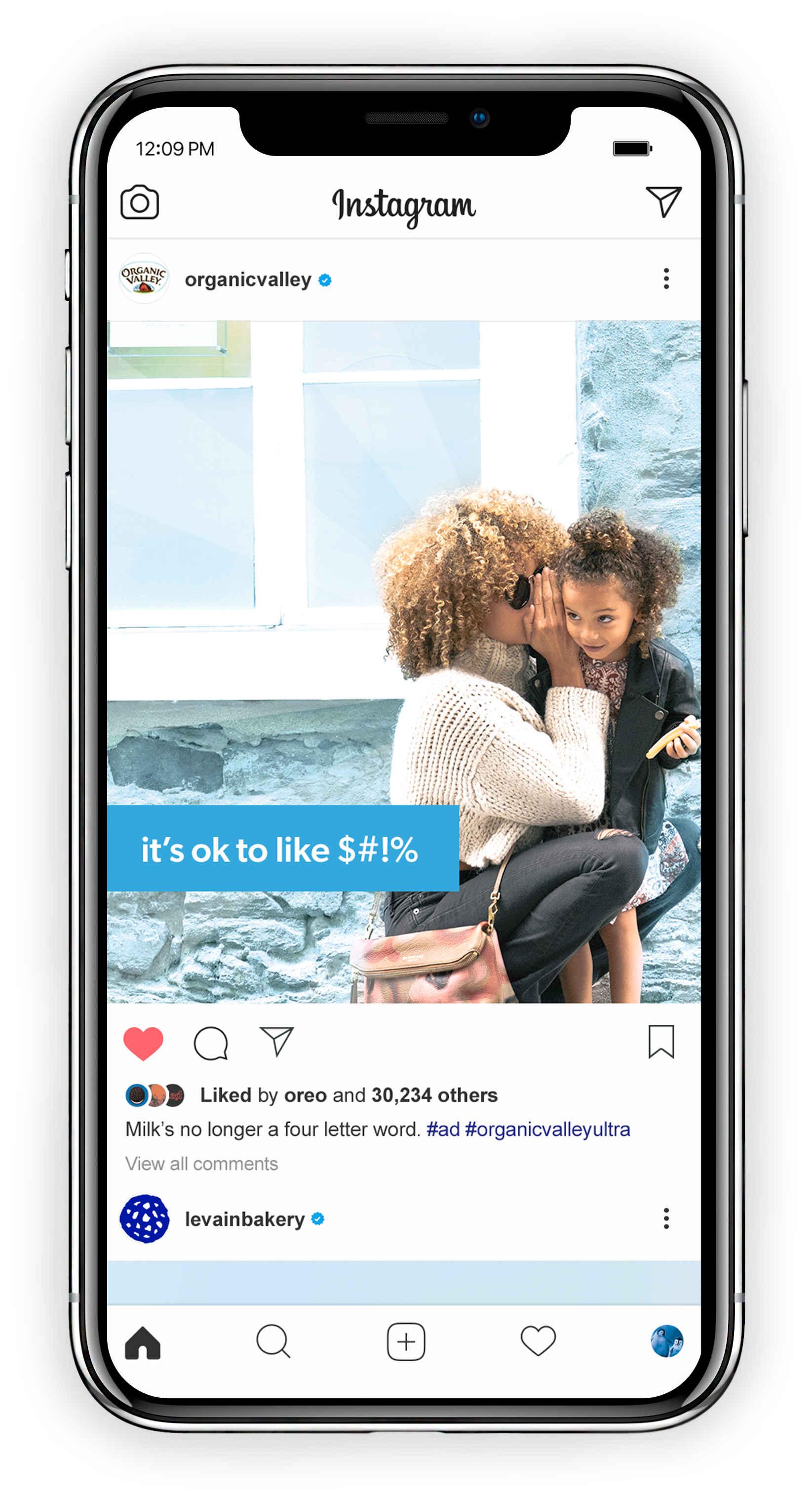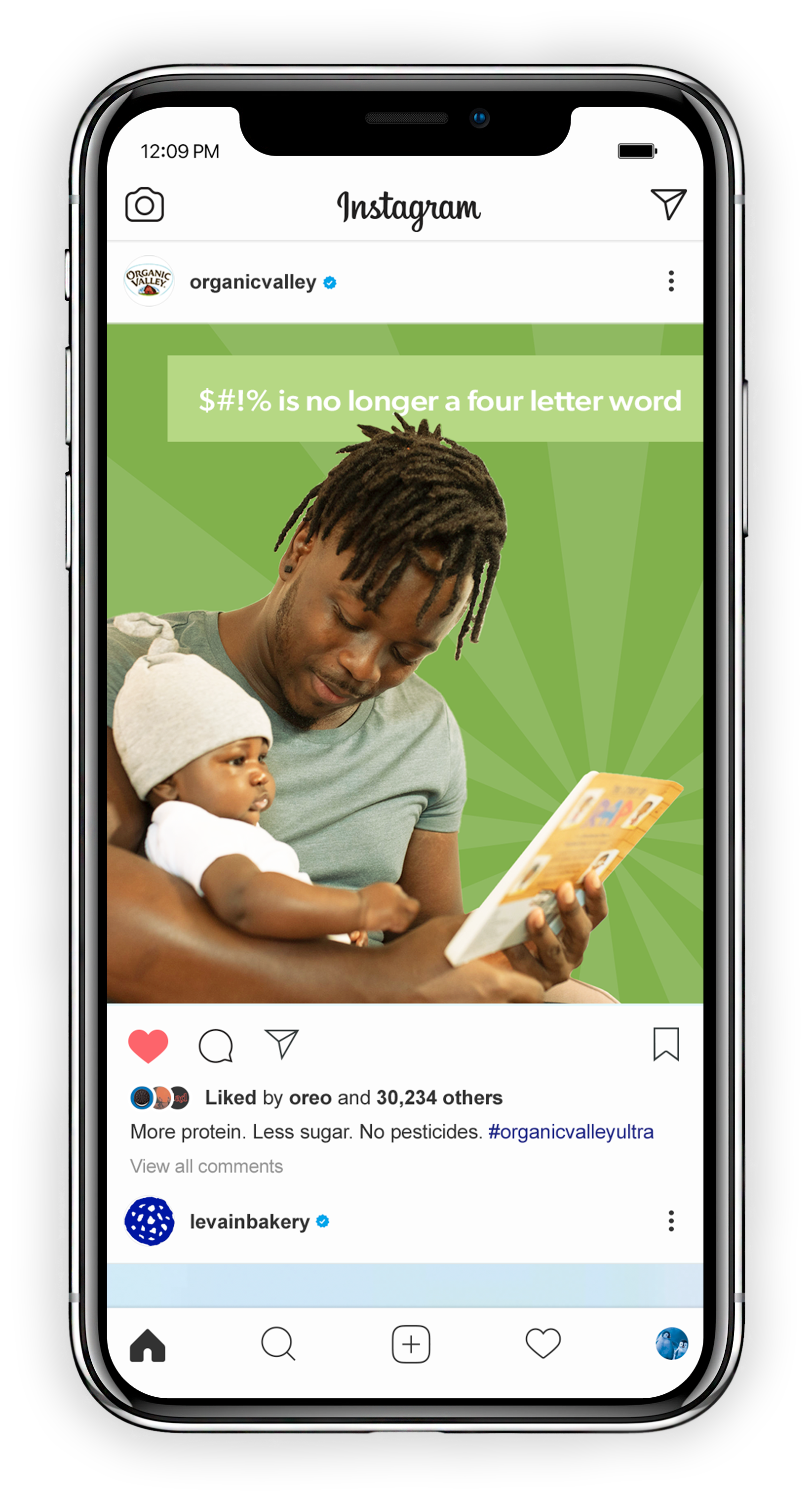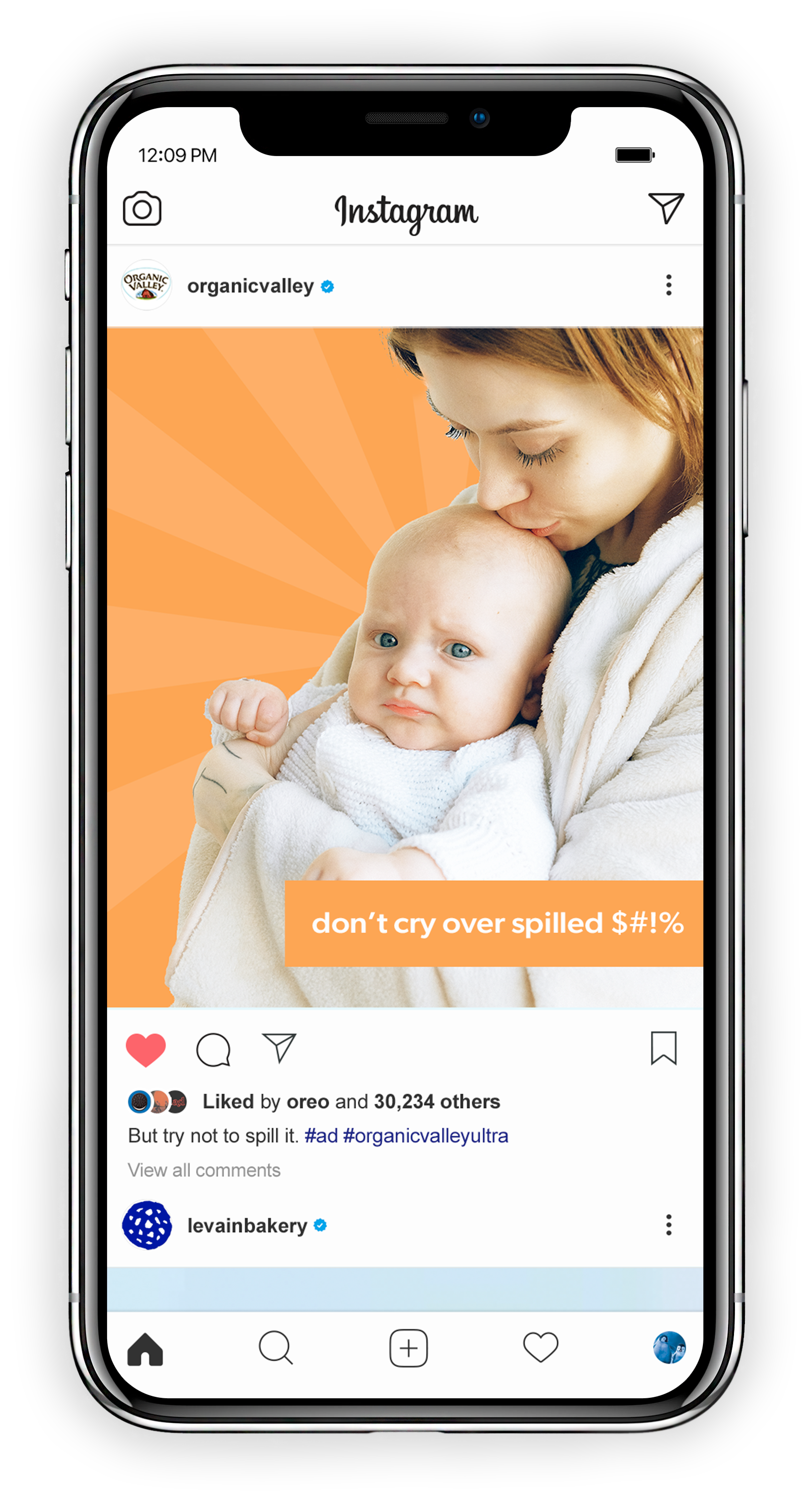 This store is full of $#!%
With exterior and interior signage, specialty display materials, limited edition bottles, and more, we're turning Whole Foods into a big ole $#!% show.