SPEC WORK FOR
MOD PIZZA
art direction
INSIGHT
Being "extra" is seen as a bad thing. According to the kids these days, it's obnoxious, overdramatic, and loud. 
CONCEPT
We're making "extra" a good thing. At MOD, you can get all the toppings you want for one price. You can be extra without paying for it. Go ahead, stuff that loud mouth with some pizza.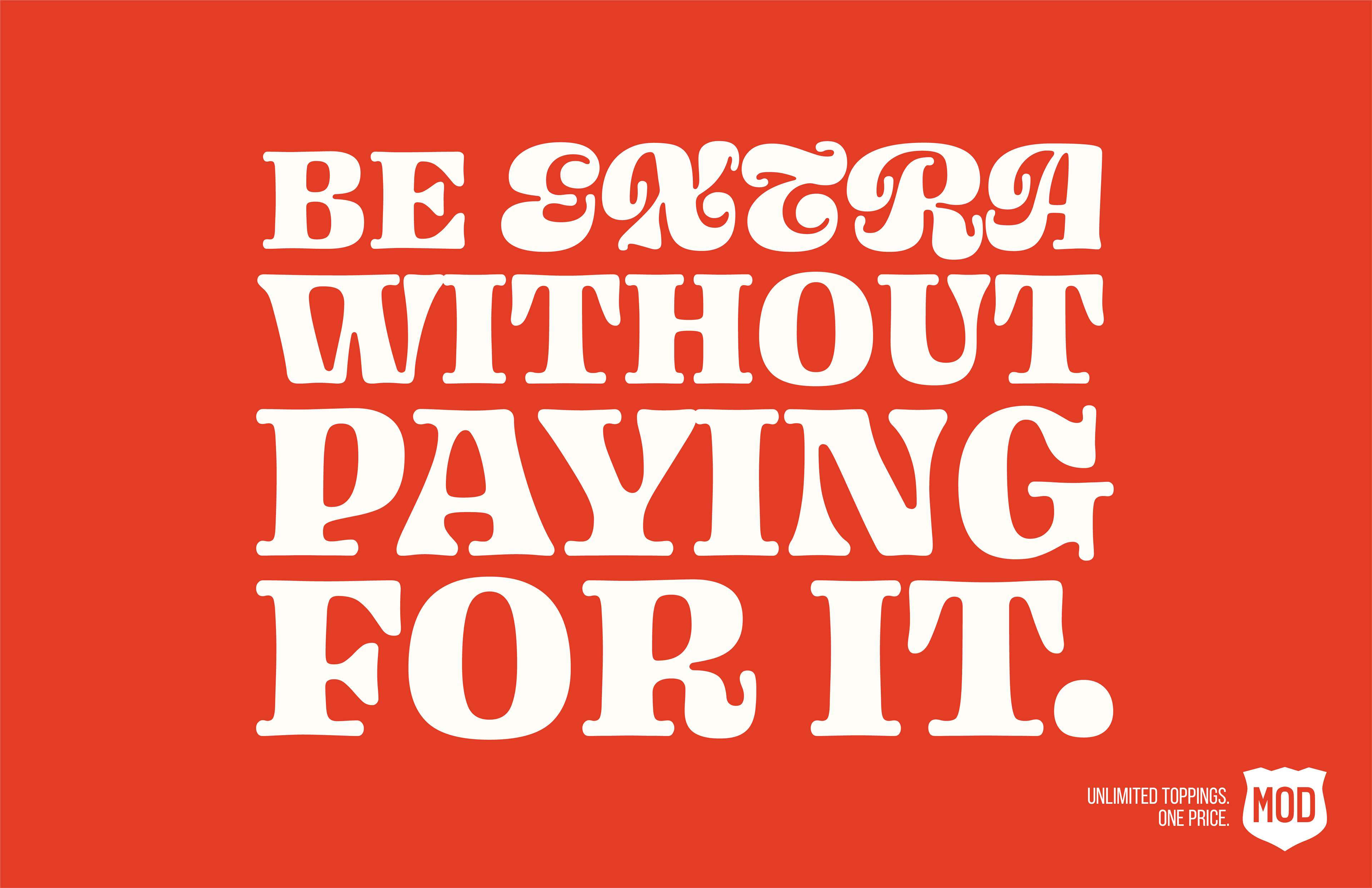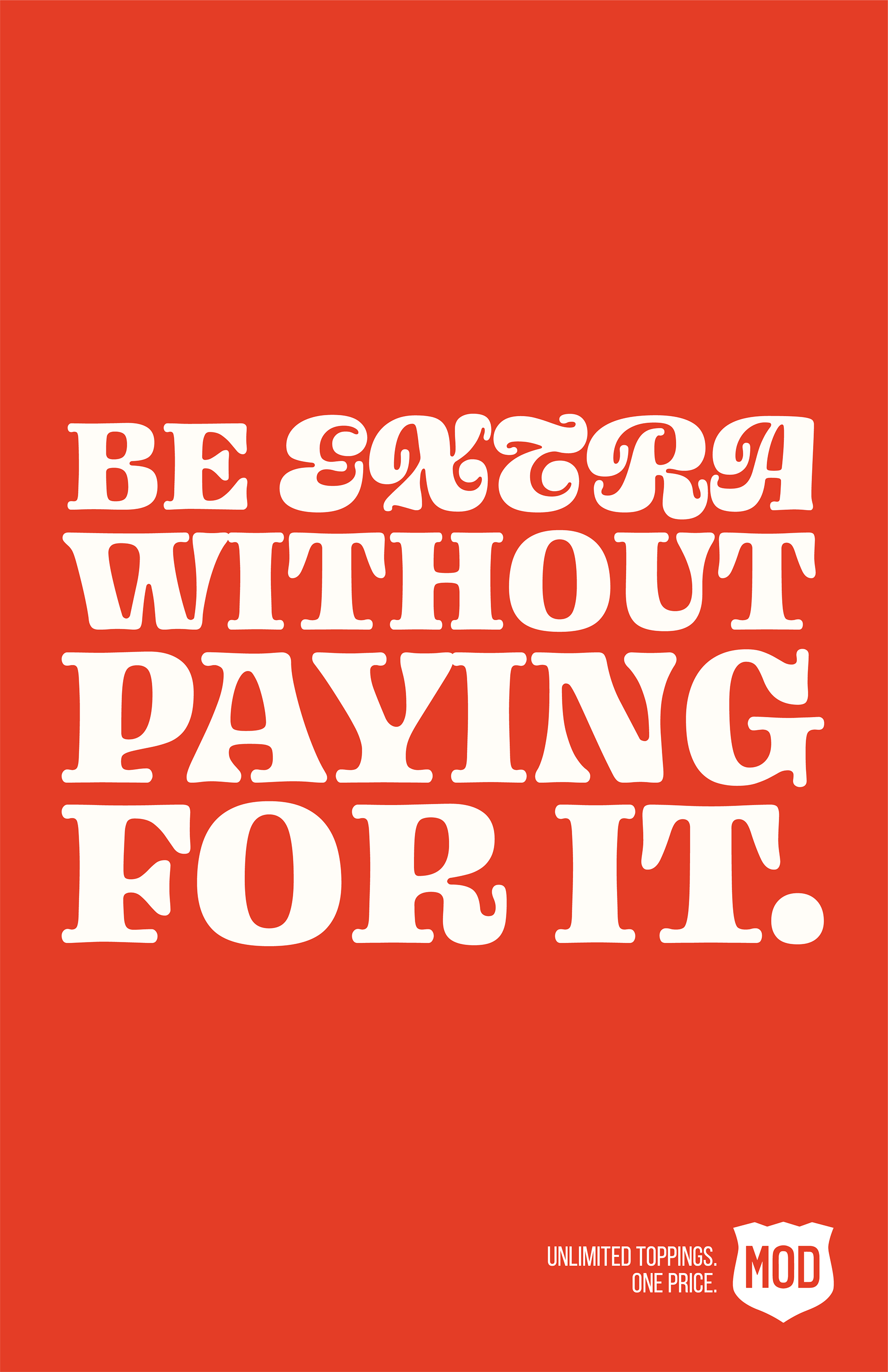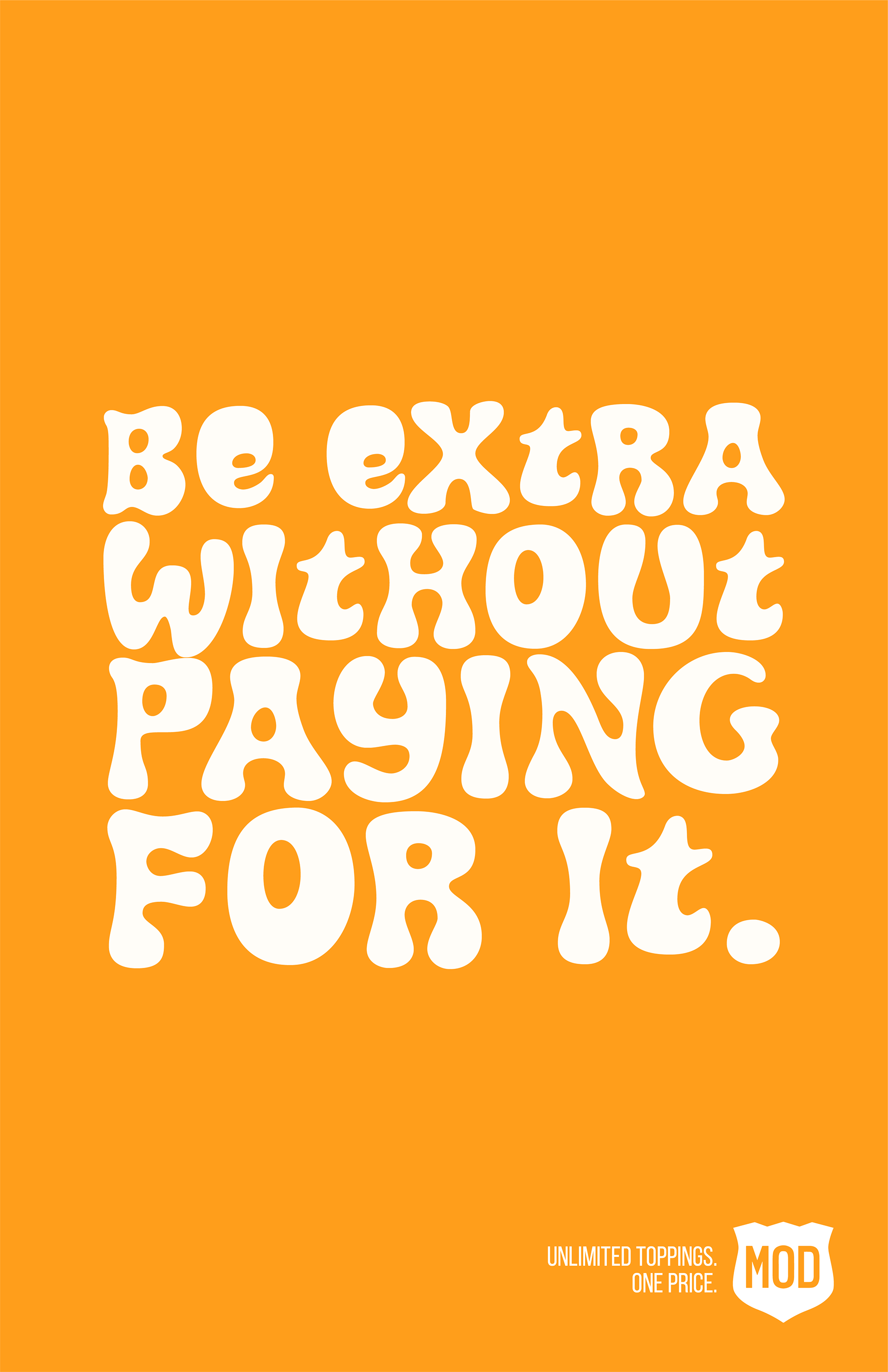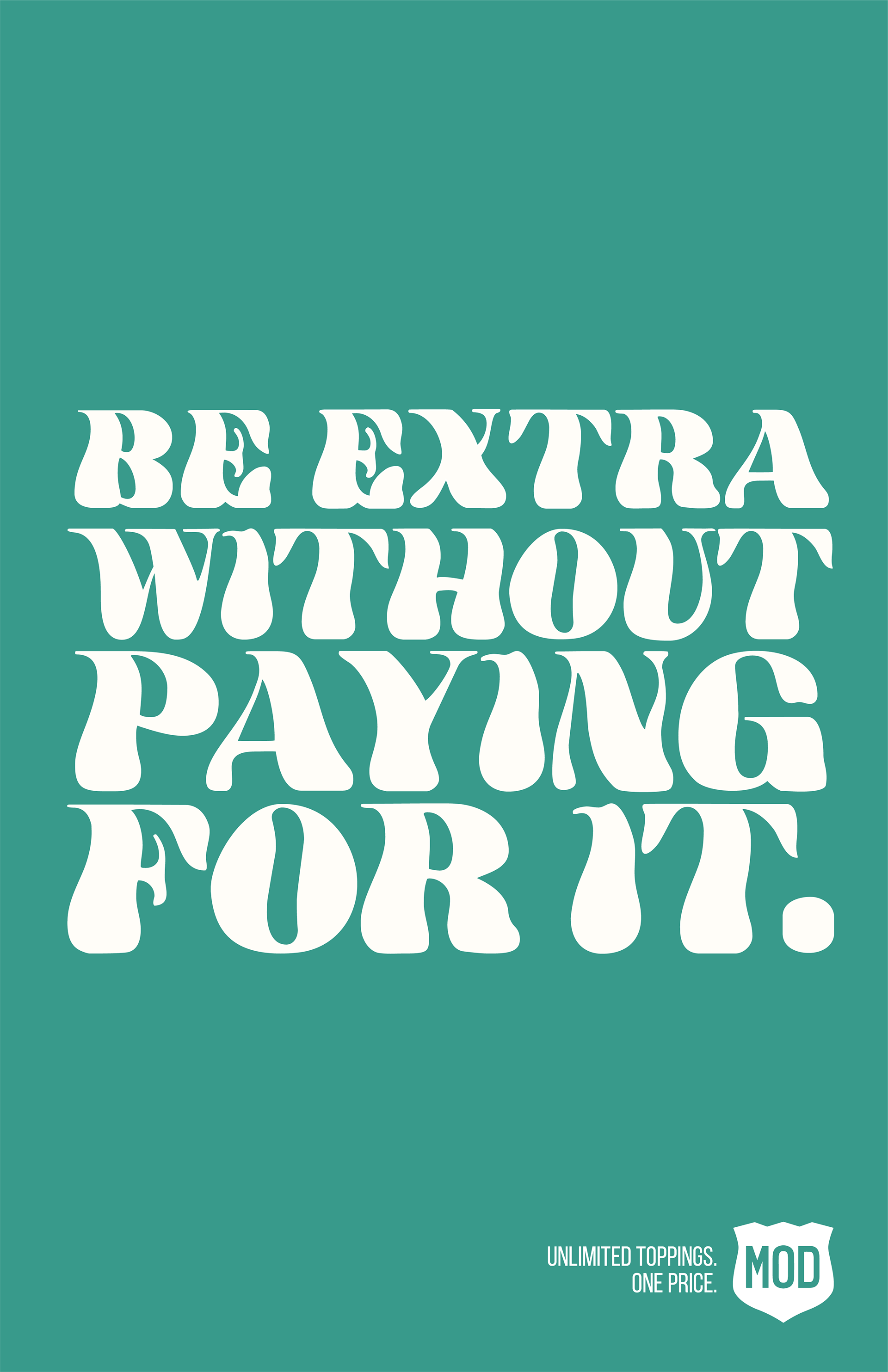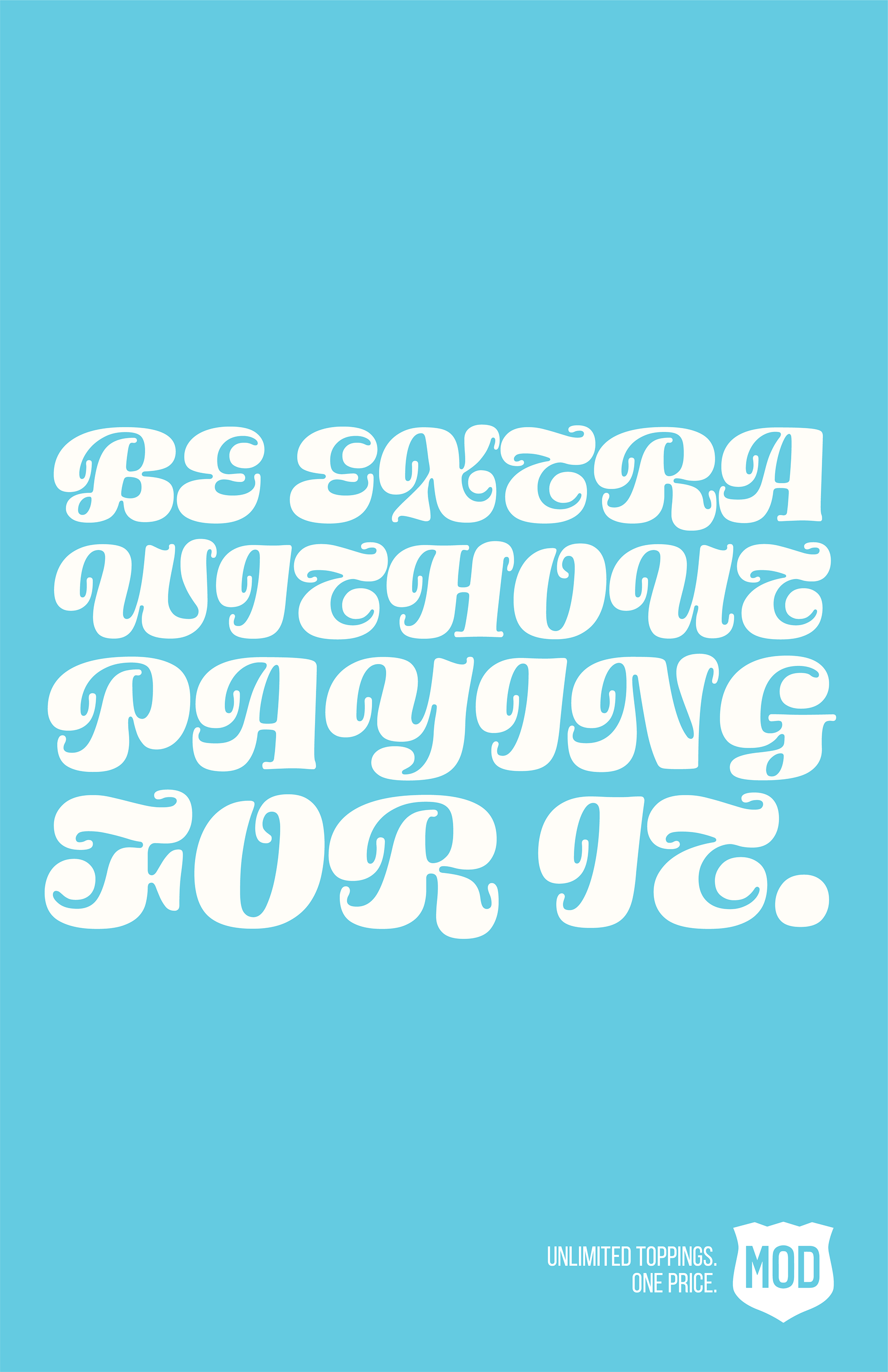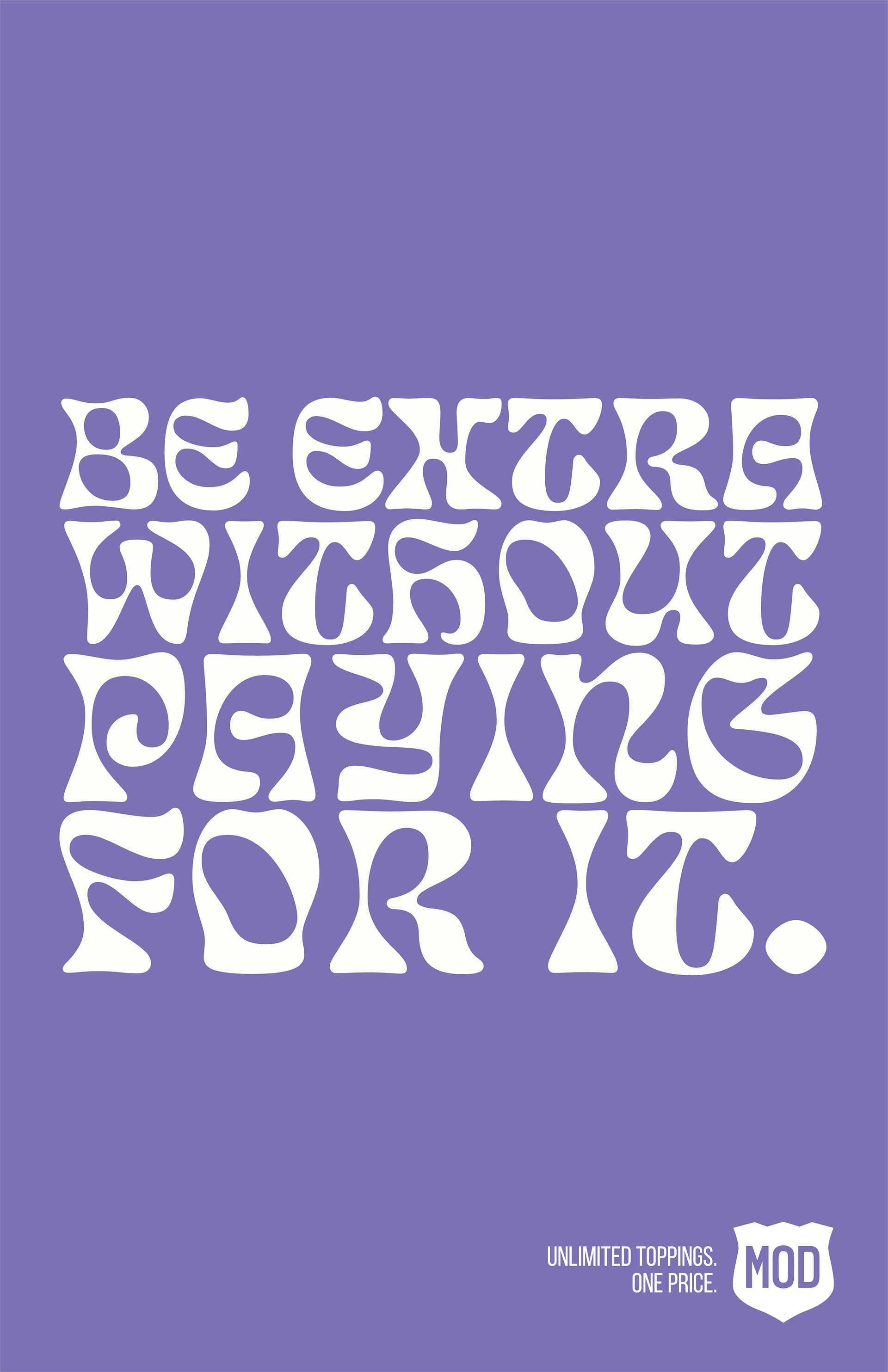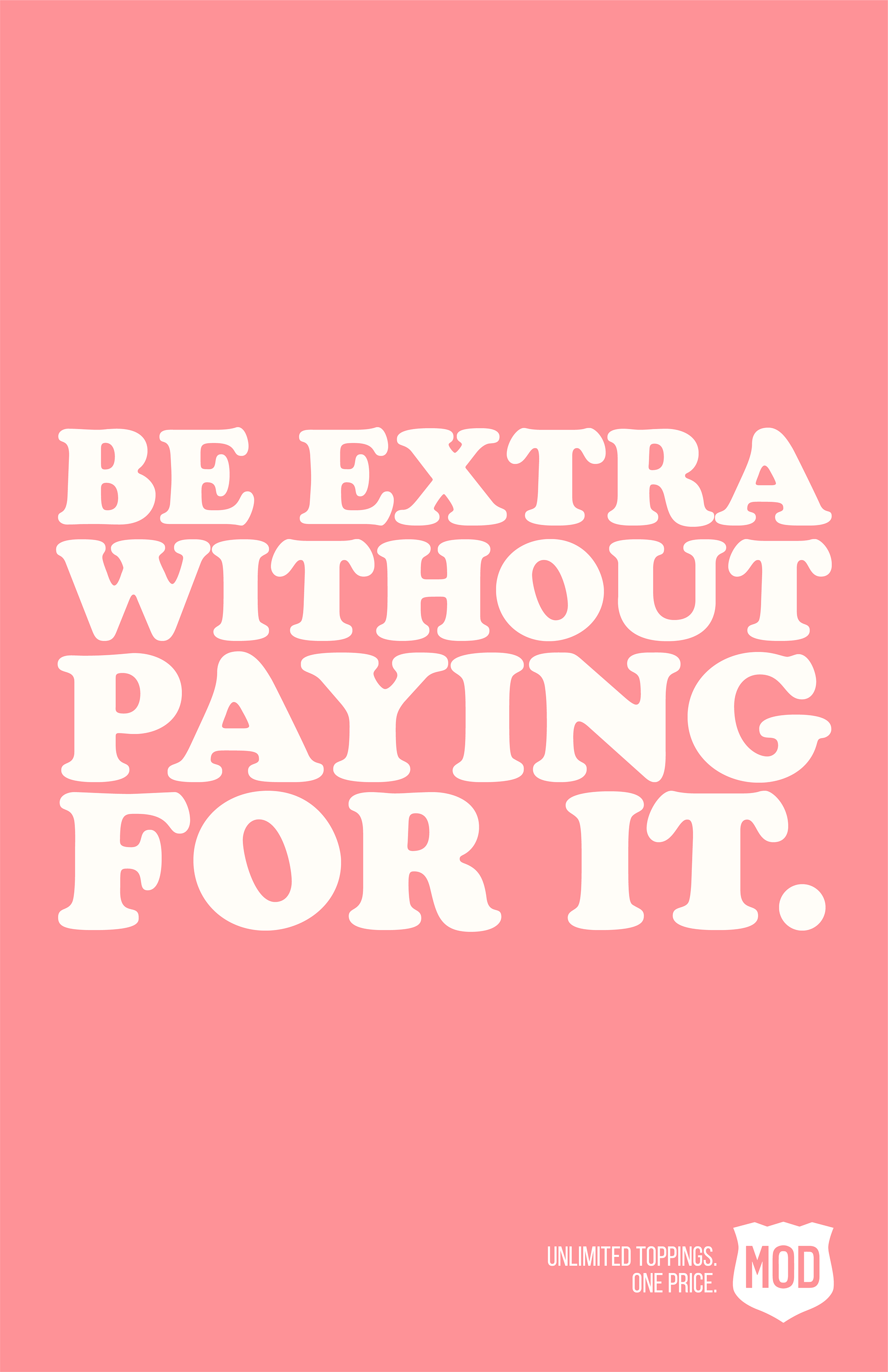 To show how extra you can be with your pizza, we're being extra with our ads. First, we're putting sticker books in magazines. What budget?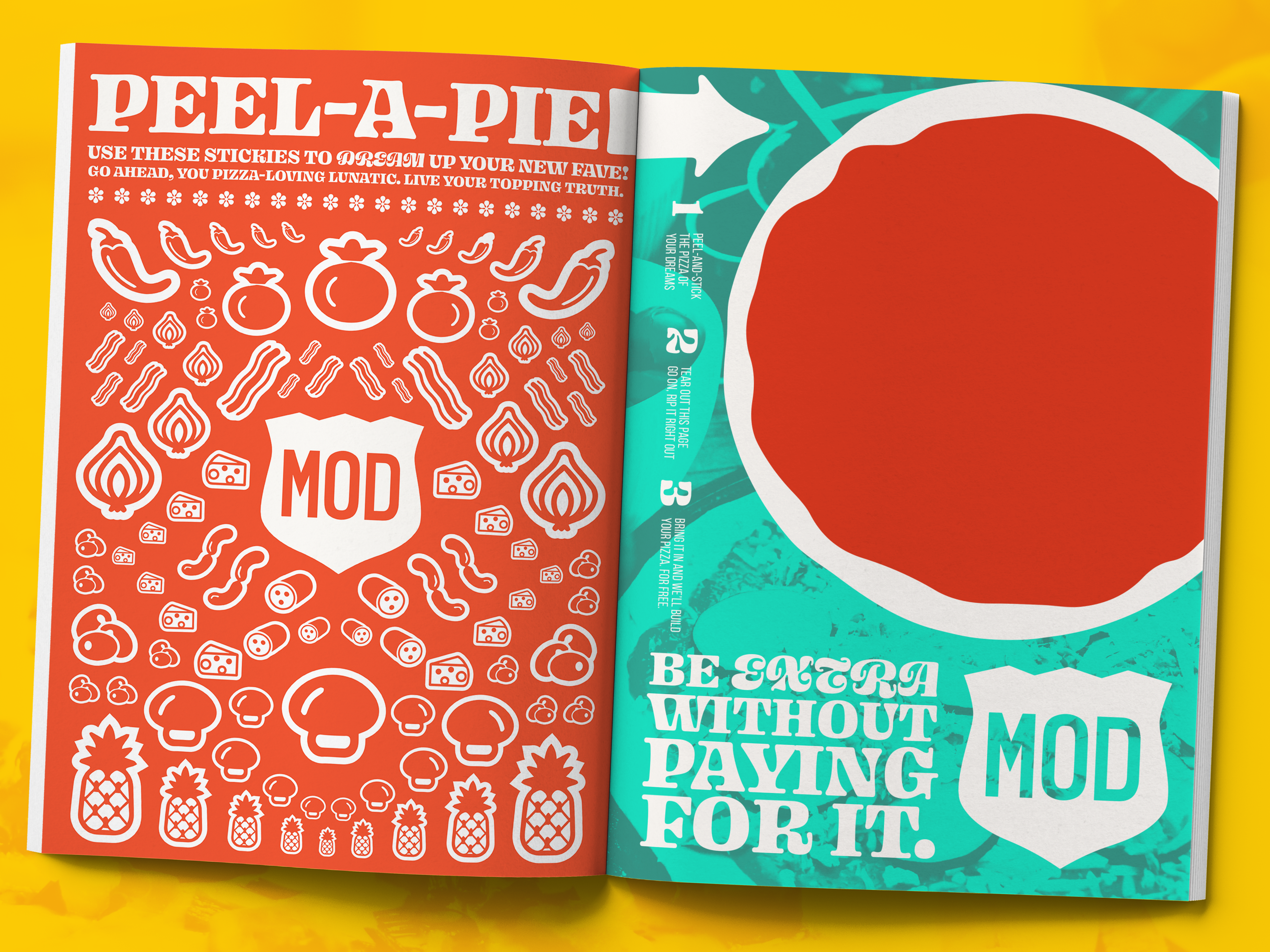 When we're not playing with stickers, we'll have some regular ads too.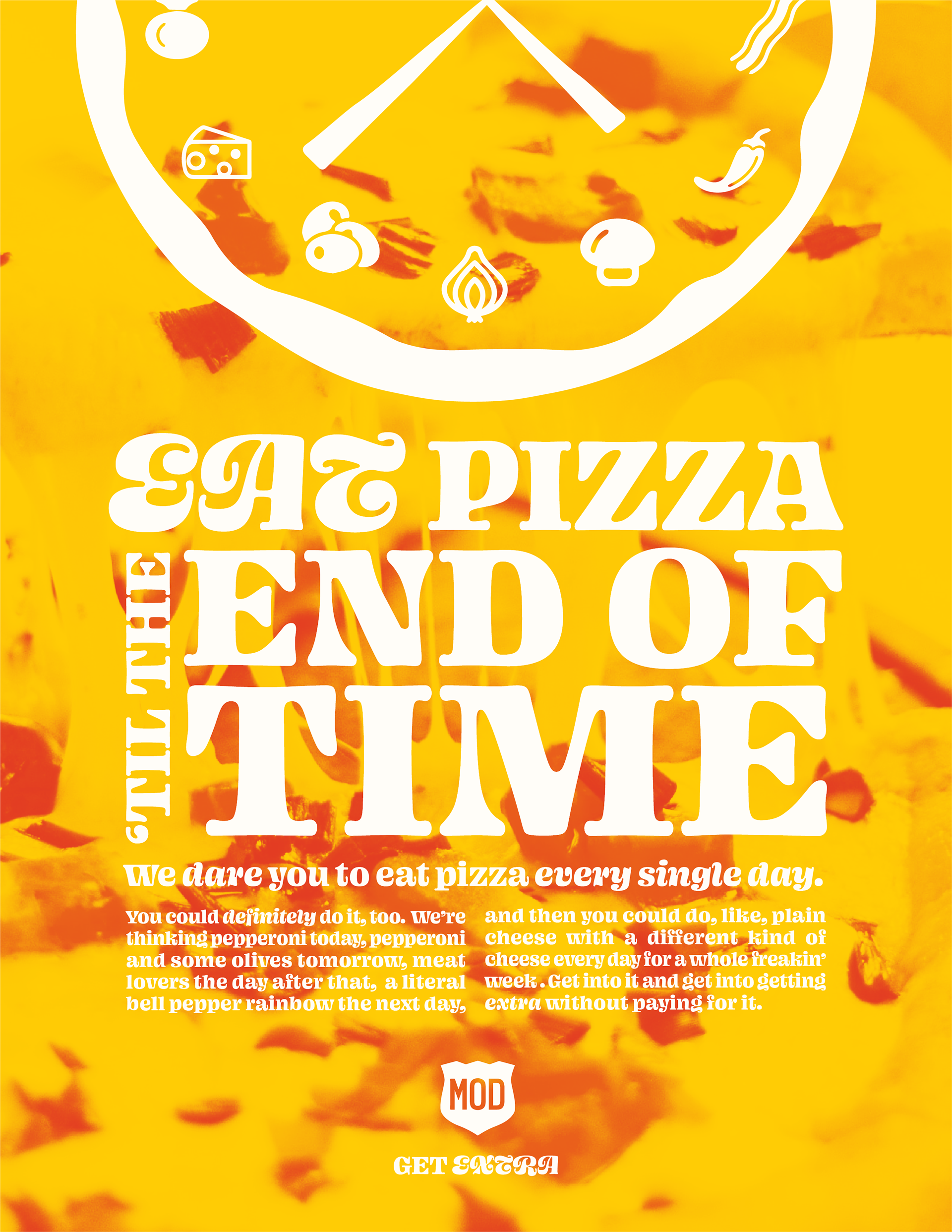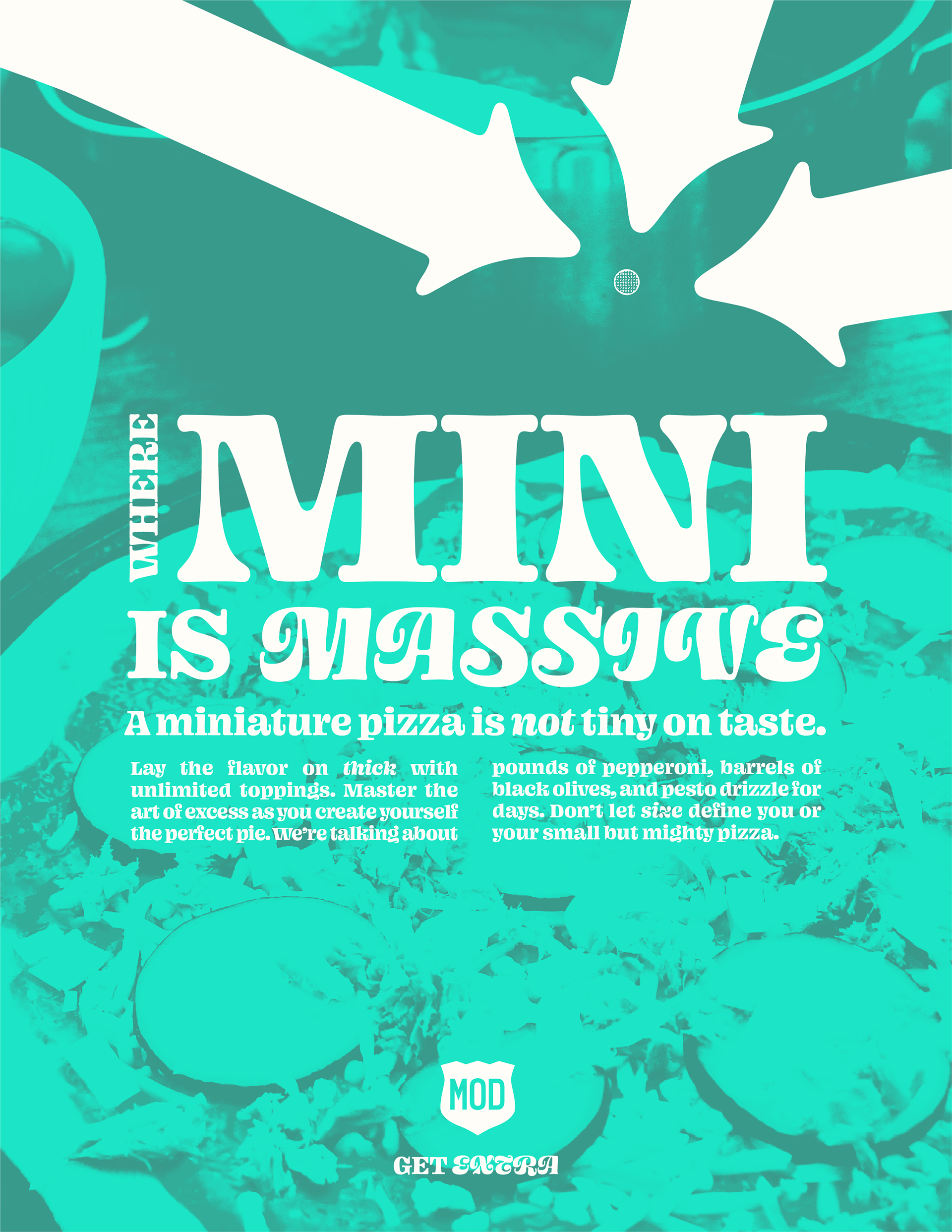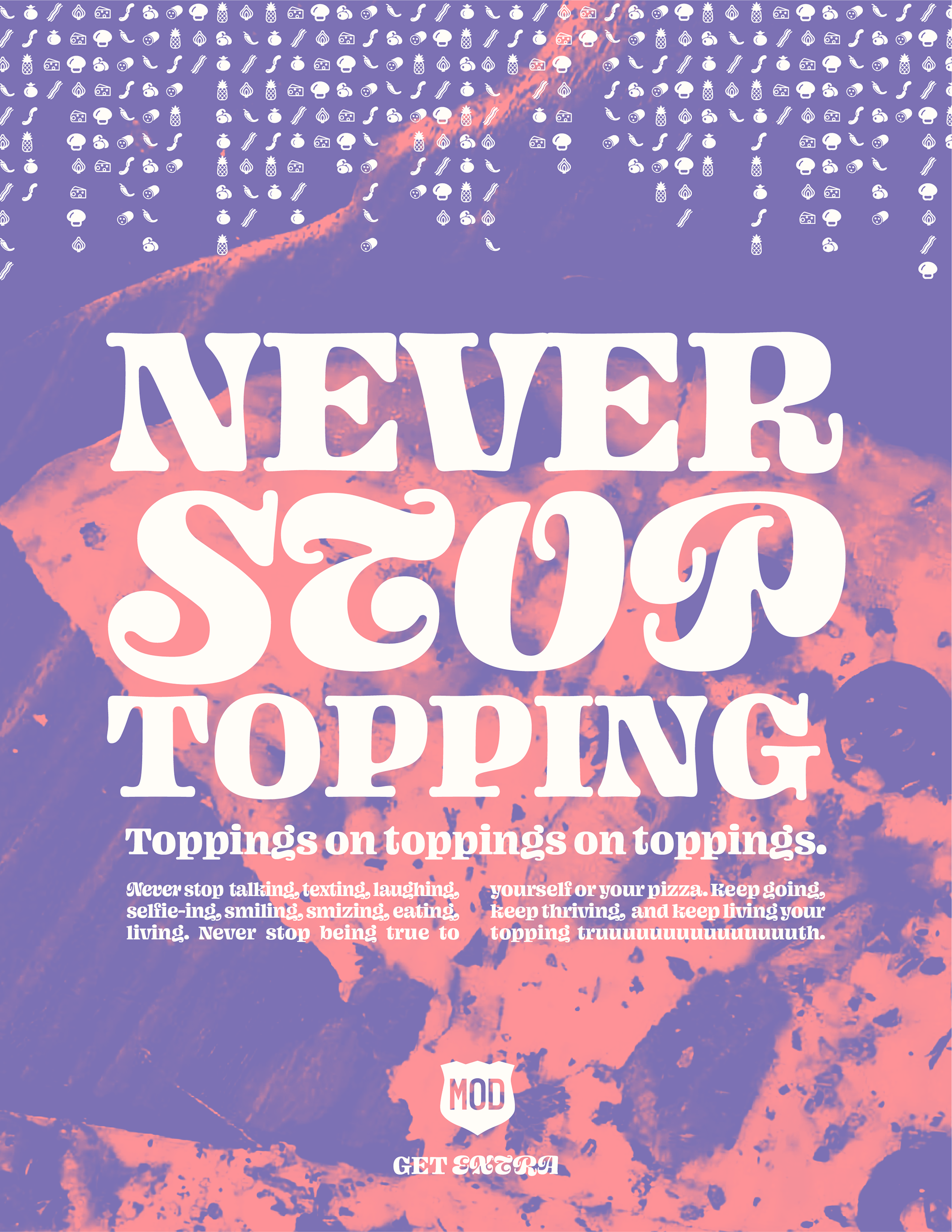 What's more extra than a spectacular billboard? 
Seriously, plz don't tell the budget.