Being "extra" is seen as a bad thing. According to the kids these days, it's obnoxious, overdramatic, and loud. 

We're making "extra" a good thing. At MOD, you can get all the toppings you want for one price. You can be extra without paying for it. Go ahead, stuff that loud mouth with some pizza.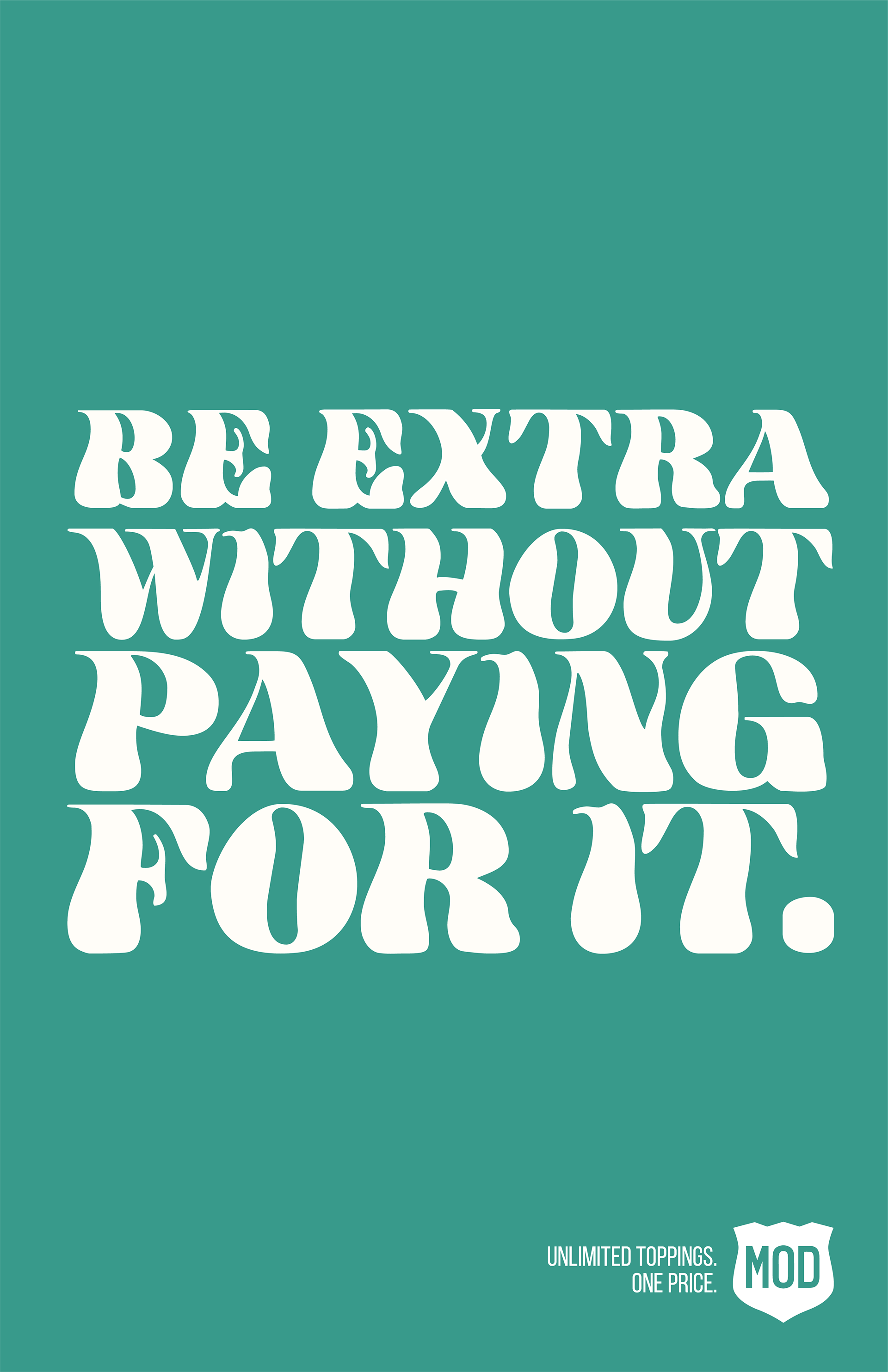 When we're not playing with stickers, we'll have some regular ads too. 
My Role: Art Director & Designer