While we share our world with our dogs, it is very clearly built for humans.
Turn our world into one built for dogs.
Seventeen Divided By Seven
Dogs always seem to be grouped into puppies and full-grown adults. Rarely do we focus on those in-between doggy years: our furry friends' teenage equivalency. BarkBox knows how important those dog years are to development, and thus we've created our own
half-magazine/half-catalogue
to rival the likes of Glamour and Teen Vogue.
"Seventeen Divided by Seven"
provides a series of doggy advice columns, quizzes, ads, and articles plus a catalogue of BarkBox's most exciting products, which will be available a la carte.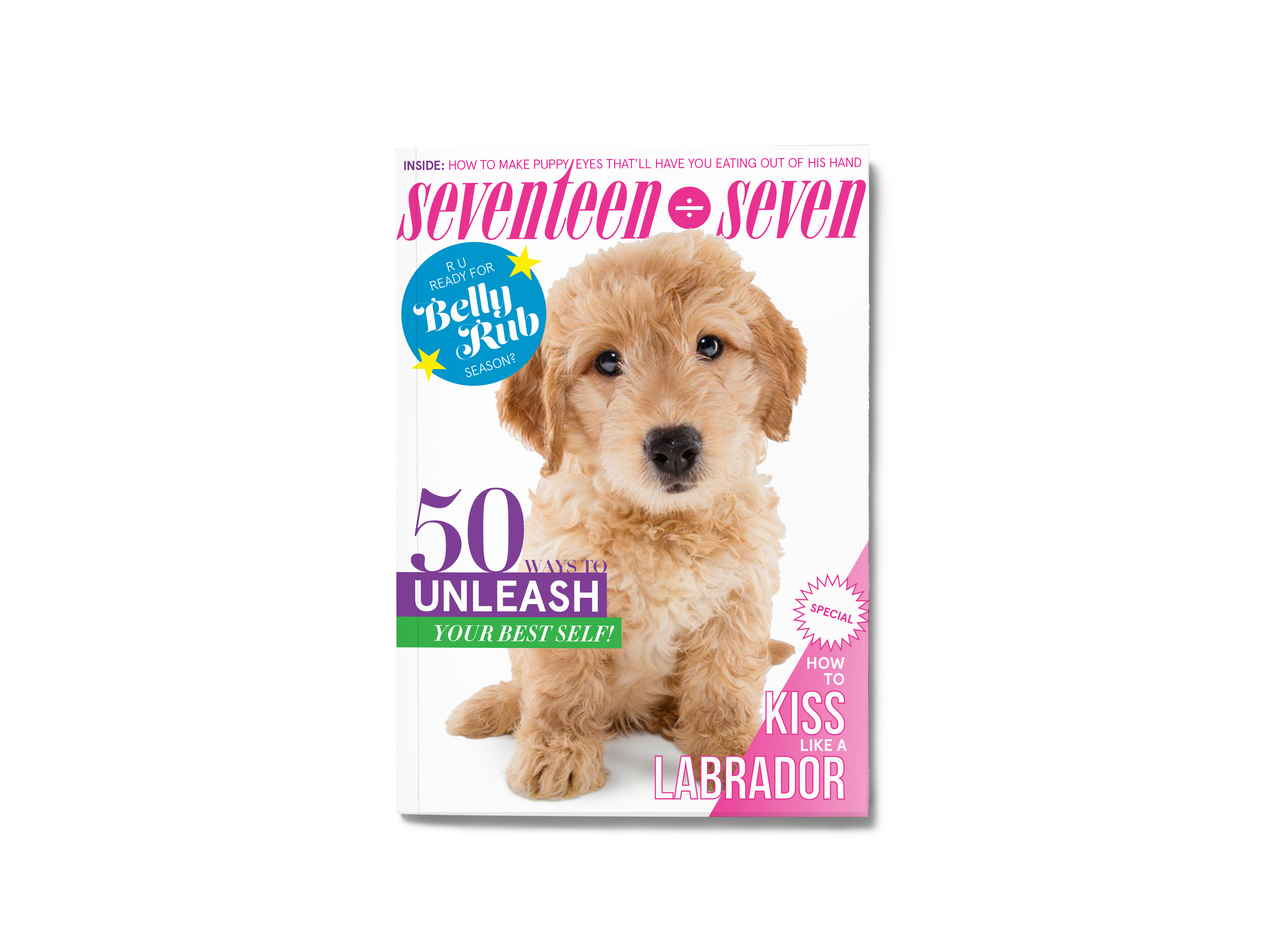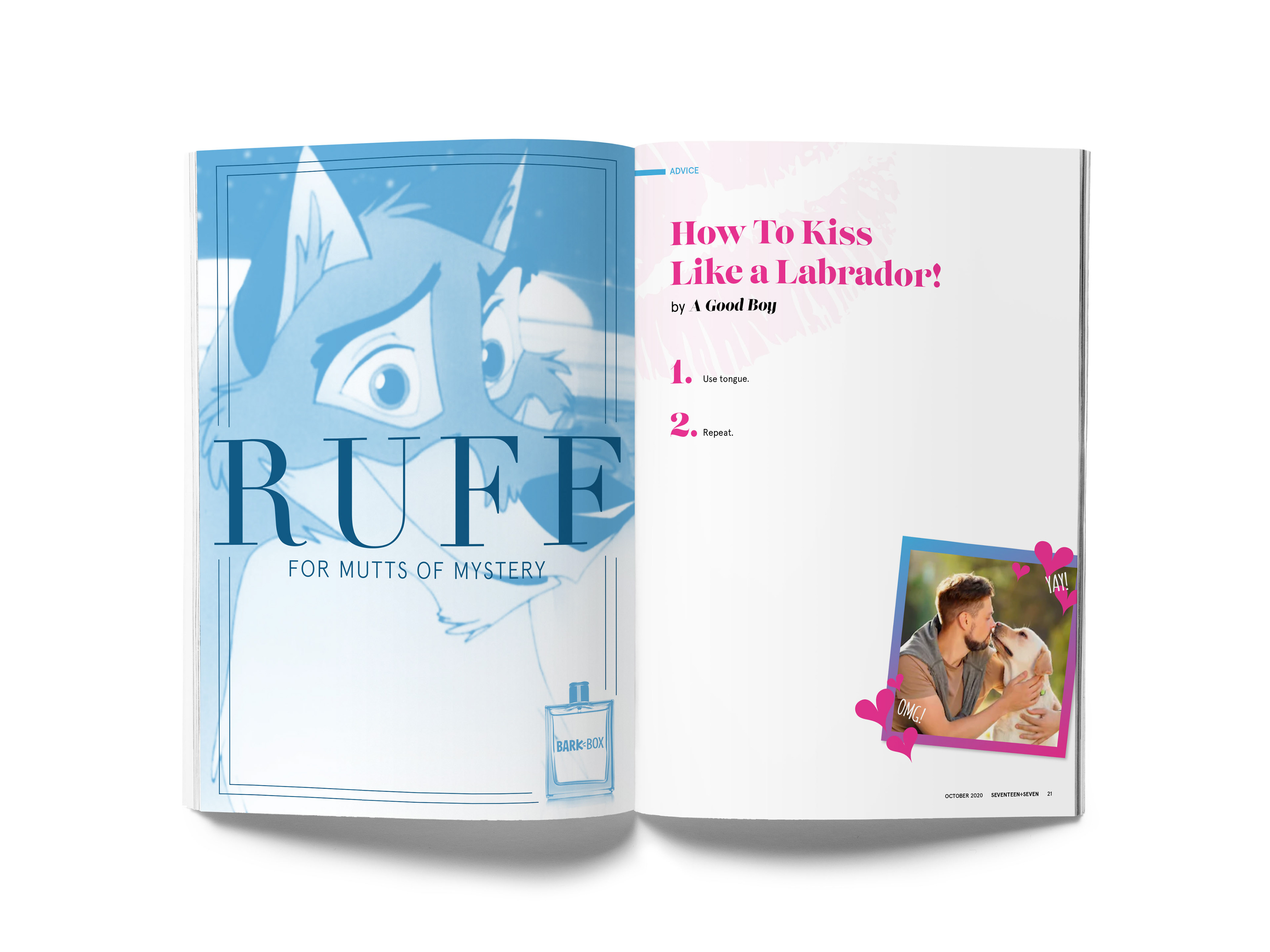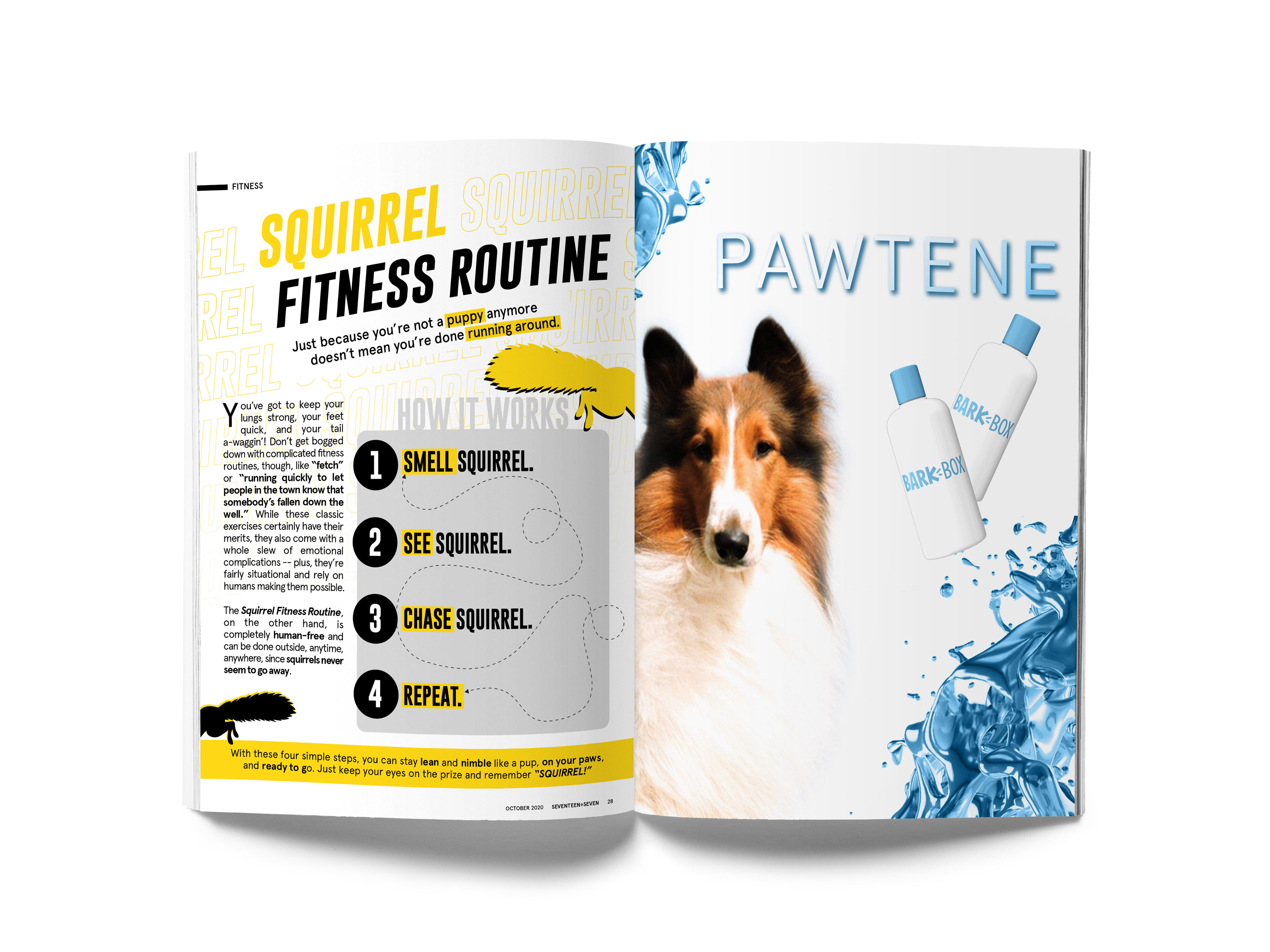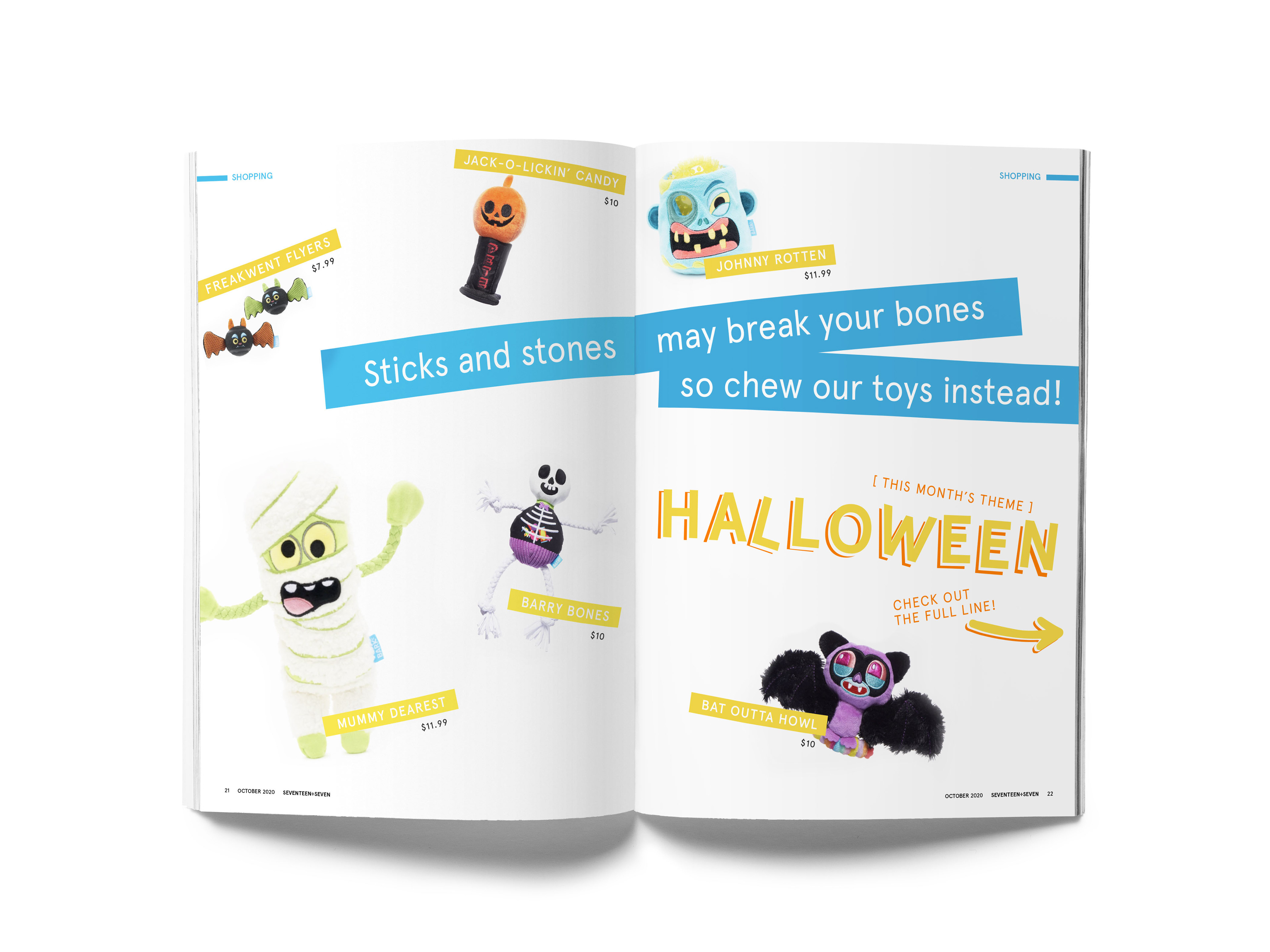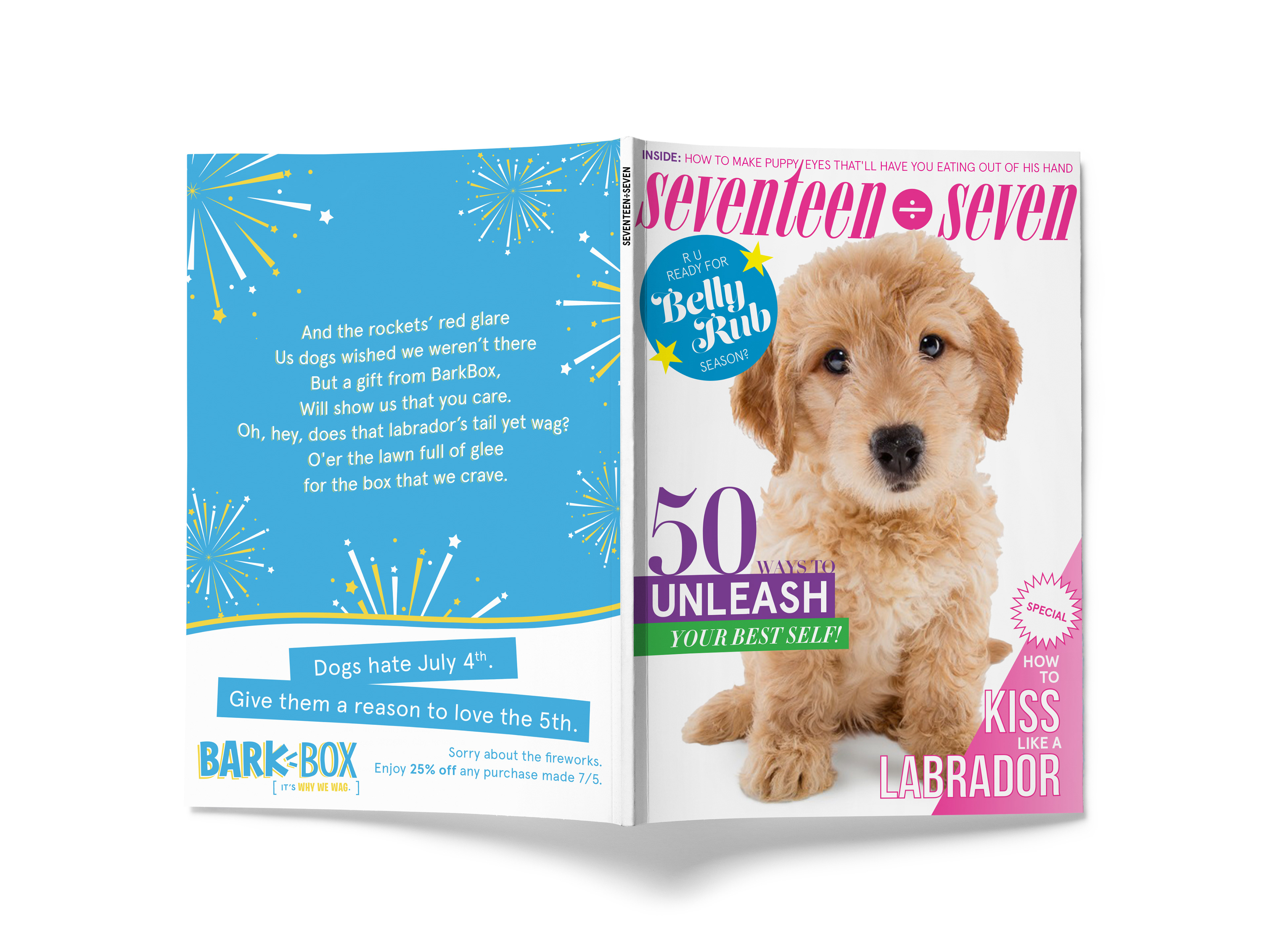 While humans have a wide variety of fears — from heights to commitment to even dogs — most canines seem to fear two things more than anything else:
fireworks
and
thunder
. There's no better way to show your pup you care than by purchasing a present for him when he's at his most scared and vulnerable.
In a partnership with
The Weather Channel
app, we'll use push
notifications during thunderstorms
to offer discount codes for dog owners looking to help comfort their pets in the wake of a big storm.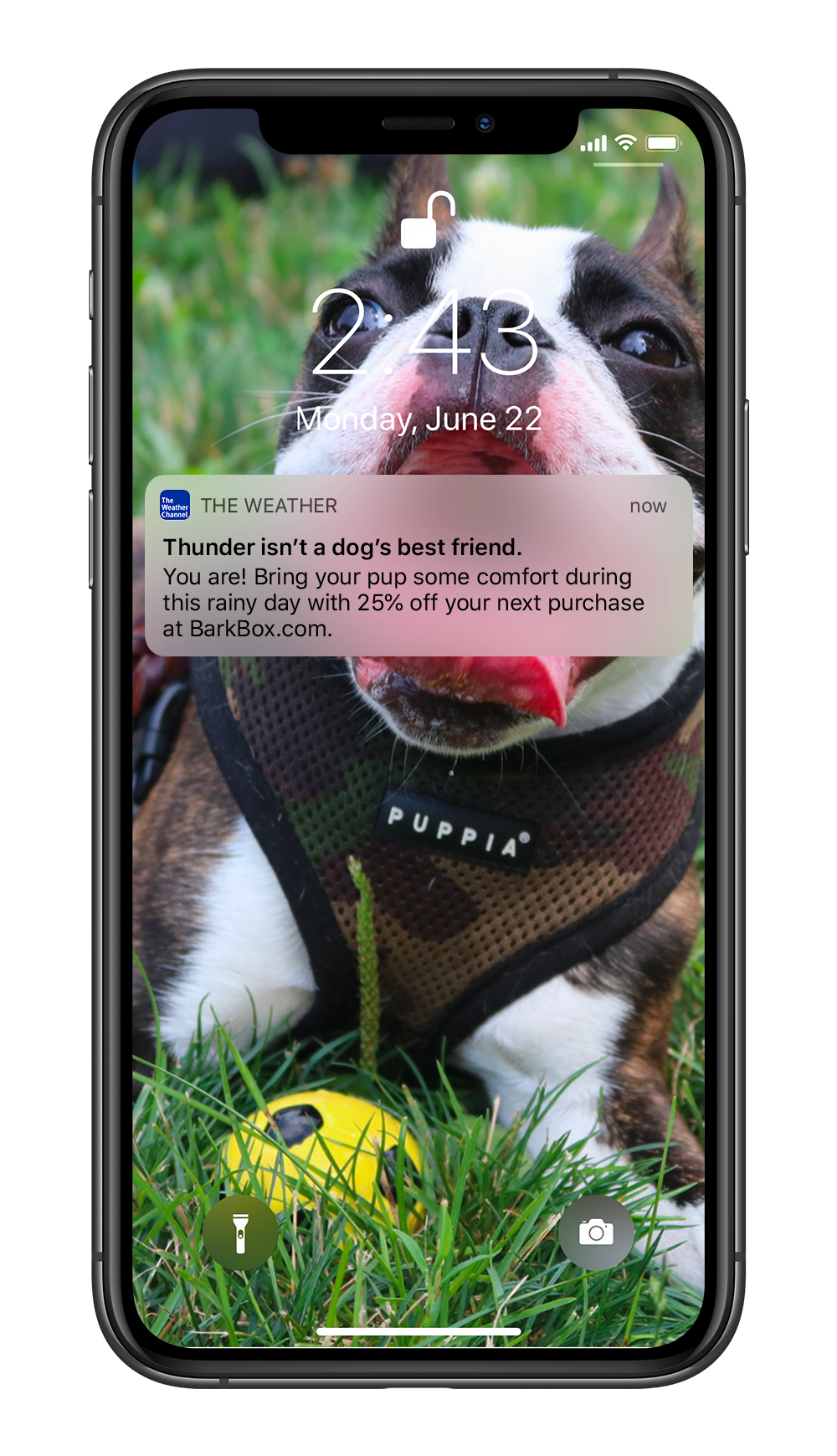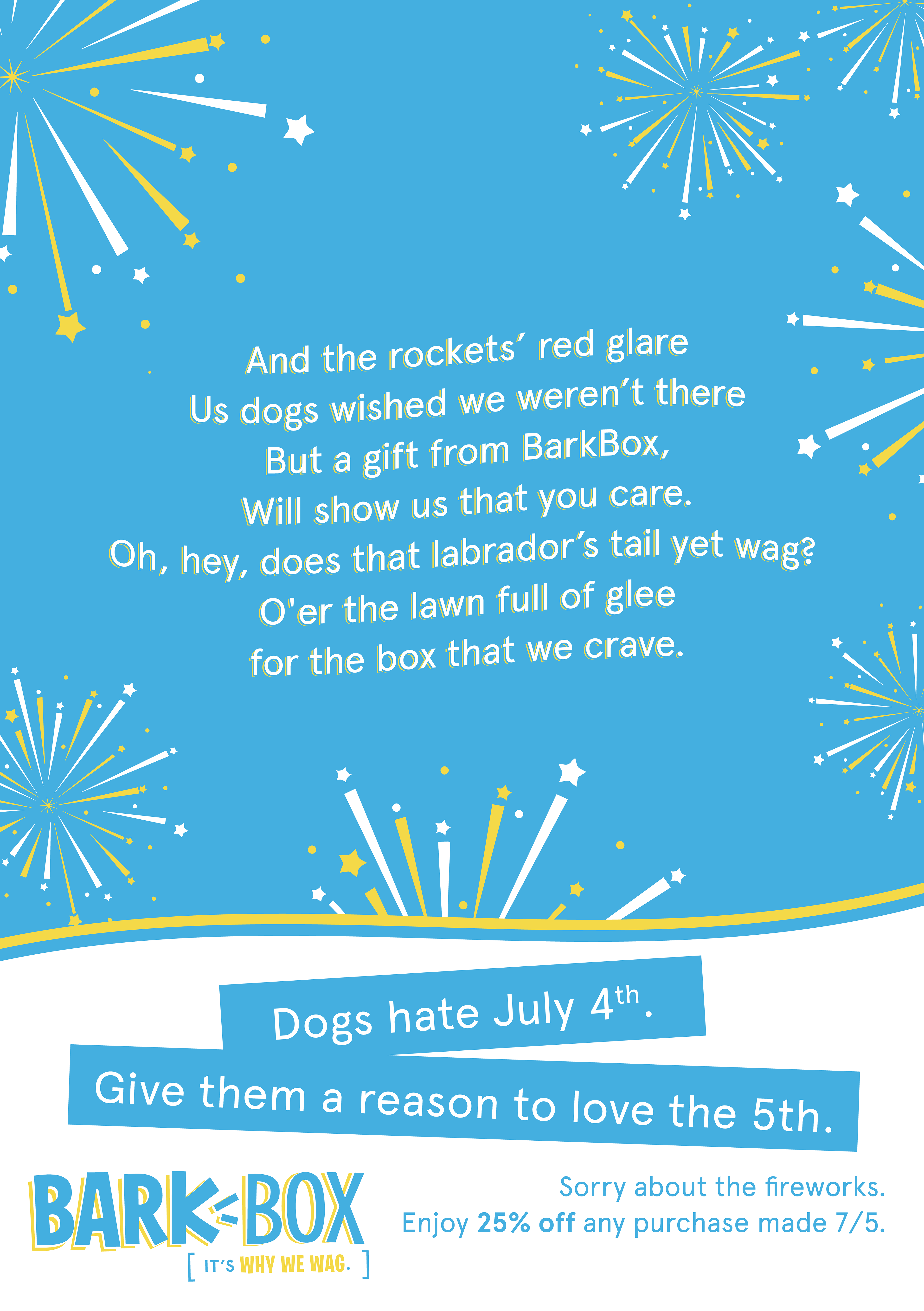 As for fireworks, we're declaring
July 5th
our official
"Doggy Appreciation Day."
After the most firework-heavy night of the year, we'll offer significant discounts for the 24 hours following Independence Day to help dog owners win back their pets' trust.
In these immersive experiences bound to generate local and national media buzz, BarkBox will turn typically human experiences into canine-specific ones. With the
"Dog Art Museum,"
we'll commission numerous farcical art pieces playing off classics ranging from Maurizio Cattelan's Comedian (remember that banana duct-taped to a wall?) to Andy Warhol's Campbell's Soup Cans. BarkBox's
"Doggy Bathroom Attendant"
pop-ups will provide puppy passersby with a luxurious restroom experience. These events will reinforce BarkBox's authority on the doggy perspective.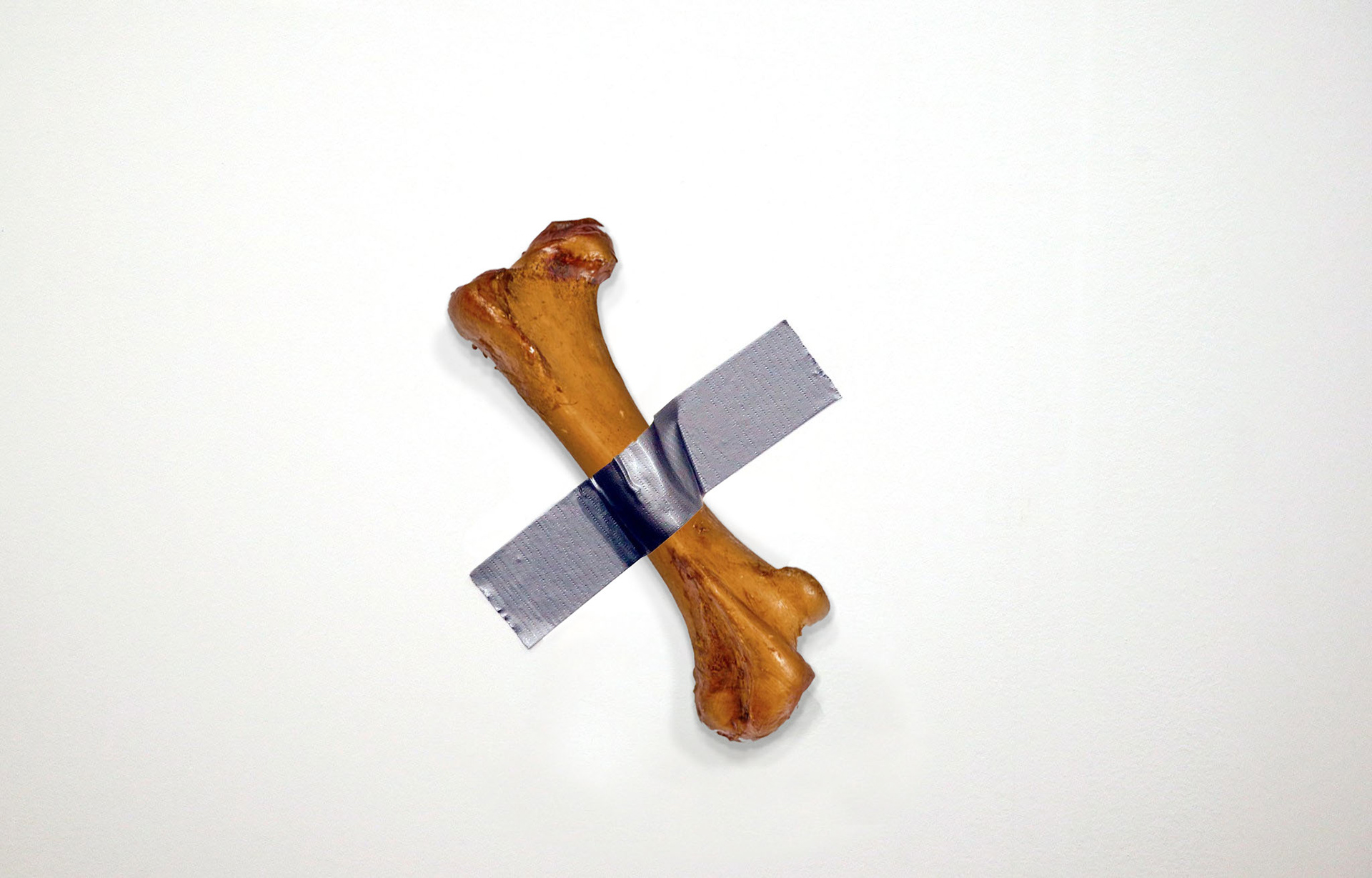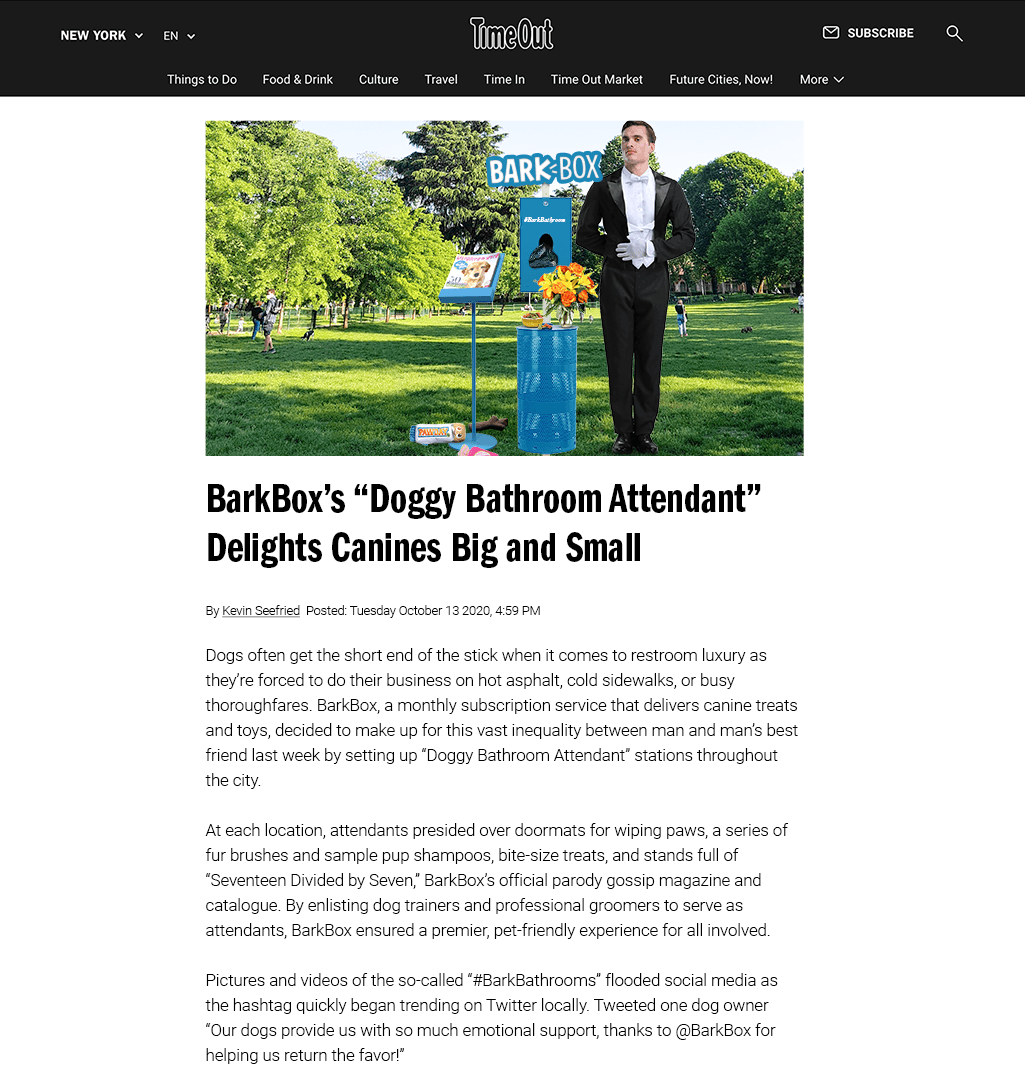 There's no getting around the fact that a big part of dog owning is dealing with "the bathroom situation." We've embraced that with a series of bathroom takeovers.